Verizon iPhone Finally Seems Confirmed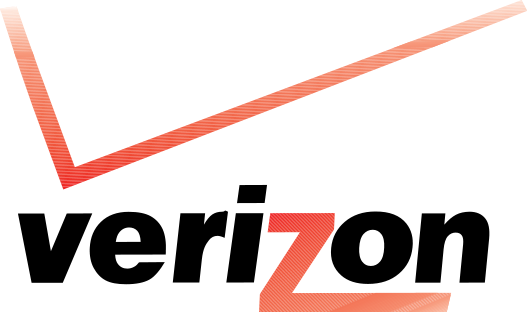 Verizon iPhone in 2011?
Last week it was the Wall Street Journal; now the New York Times is saying that they have direct sources claiming that Apple is readying the launch of a Verizon iPhone early next year. We haven't been very excited about this for a number of reasons. First, Verizon is known to have a very closed network, wanting to sell its own apps and services - even to the extent that they will disable phone features in order to force users to purchase apps and services from them. This was most obvious with the Blackberry 8830 (disabled GPS) and the Motorola v710 (disabled Bluetooth). With the iPhone, we're wondering how they will cope with not getting a slice of all those apps and whether or not Apple has the clout to keep the company from doing something similarly stupid to the iPhone interface. Second, Verizon is on a CDMA network - an outdated system that isn't slated to be updated to the 4G LTE system until 2011 - and likely later for the bulk of users (though they tout 2010 as their rollout date, the year is almost up).
The one potential for amazement would be if Verizon would announce an iPhone with a  dual-mode (CDMA/LTE) chip in order to time some sort of LTE/4G announcement with the deployment of the iPhone. We'll have to see if this is some giant, wonderfully brilliant conspiracy, or if once again those of us in the media are simply thinking logically without the aid of manufacturing costs and deployment realities.
Apple has been using the AT&T cellphone network for three years now, and the word that Apple is now making a version of the iPhone 4 for Verizon's network is sourced from "a person who is in direct contact with Apple". That could be the janitor, but logic certainly supports a Verizon iPhone. The timing of the release until AFTER the holiday season is a perplexing one, though - couldn't they have upped the schedule a few months? The person said that Apple and Verizon would begin selling the phone early in 2011.
This is not the first rumor of a Verizon iPhone. The fact that both the New York Times and the Wall Street Journal are reporting it makes for a compelling argument. The other thing that plays into this is the fact that Verizon CEO Ivan Seidenberg is slated to keynote at the 2011 Consumer Electronics Show (CES).
Will you buy a Verizon iPhone? Do you think it will be disabled somehow like all other Verizon phones? Let us know in our forums.
majorloser posts on October 14, 2010 12:36
I notice that Verizon will also be receiving the iPad on October 28th. Only problem is you will only be able to get the one with WiFi. But they are offering a bundle that includes their MiFi device that gives you a 3G WiFi hotspot. I guess the good is you can use it with your laptop to also gain access. The bad is that you'll have to carry another device with your iPad if you want 3G access.
Also, I notice Verizon is starting up the 4G network. But of course you won't be able to get a bundle to include a 4G WiFi hotspot device with the iPad.
https://www.verizonwireless.com/b2c/splash/ipad.jsp
https://www.verizonwireless.com/b2c/mobilebroadband/?page=products_mifi
dkane360 posts on October 14, 2010 11:54
dkane360 posts on October 14, 2010 11:16
sholling, post: 758963
I have no idea how upgradeability became biodegradability unless my spell checker went wild.
yea i was a little confused, but i knew what you meant lol
sholling posts on October 14, 2010 10:35
sholling, post: 758897
What I like is biodegradability.
I have no idea how upgradeability became biodegradability unless my spell checker went wild.
dkane360 posts on October 14, 2010 08:32
tsand, post: 758919
If the Iphone does make to Verizon, we will finally find out if AT&T or the iPhone is the reason for all the 3G dropped calls
I have to say that when I had sprint, I had at least 20 times more dropped calls in my apartment. That was the main reason why we switched from sprint to att. I hope the cdma iphone goes to sprint, because I would just like to see the uproar from all the verizon folks
Post Reply