Velodyne Intros MiniVee 10 Subwoofer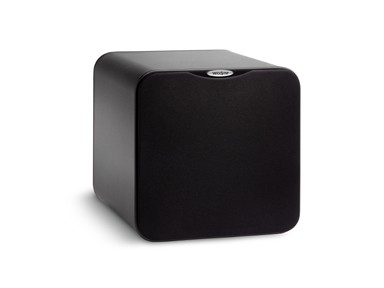 Velodyne MiniVee 10 subwoofer
Morgan Hill, CA - May 1, 2007 - Velodyne Acoustics, Inc., the world's leading manufacturer of powered subwoofers for home-theater and consumer audio, today expanded its product line with the introduction of a new 10-inch, 2000-watt powered subwoofer that establishes a new benchmark in value and performance. The MiniVee 10 fills the needs of homeowners who want to fill larger rooms with clean, deep bass, yet prefer a small-sized subwoofer. The MiniVee 10 is the big brother to the sleek, popular eight-inch MiniVee.
The Velodyne MiniVee 10 features a Class D switching amplifier with 2000 watts dynamic power and 1000 watts RMS power. Its sealed design ensures accuracy, low distortion and maximum output from a small cabinet. At 12.75 inches high and 14.5 inches deep, the MiniVee 10 is small enough to build into a cabinet or easily hide in a corner.
The driver for the MiniVee 10 incorporates a massive 21 pound magnet structure and unique inside/outside, two-layer copper voice coil which allows the MiniVee 10 to create room-shaking bass in spite of its tiny size. The MiniVee 10 also features Velodyne's exclusive Dynamic Drive Control System that ensures linear cone movement and controls the driver's frequency and distortion characteristics for the loudest, most accurate bass possible.
About Velodyne
Velodyne Acoustics, Inc., founded in 1983, is universally recognized as the leading manufacturer of high-performance, low distortion powered subwoofers at all price levels. Headquartered in Silicon Valley, California, the company's technically innovative audio products are available through a select group of authorized dealers, custom installers, and distributors worldwide. For more information visit www.velodyne.com.