Tripp Lite 42U SmartRack Industrial Rack Enclosure Preview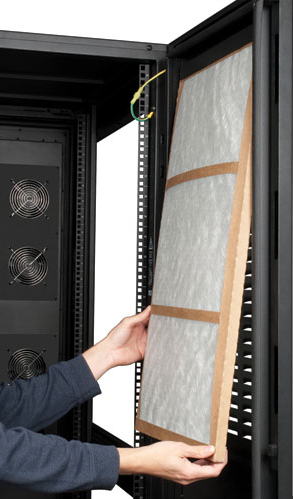 Tripp Lite 42U SmartRack Industrial Enclosure
There are places where you simply need to protect a rack, and more importantly - the equipment it contains, from dust, dirt and debris. Not all environments are clean, and not all equipment is able to withstand anything but filtered ventilation. To solve this, Tripp Lite introduced a heavy-duty 42U rack dubbed the SmartRack Industrial Rack Enclosure. This rack has a NEMA 12 protection rating and even a Zone 4 seismic rating. This type of rating is a certification that it's capable of protecting equipment from falling dirt, dust, drips and splashes - essentially any environment that isn't clean. Think factories, construction sites, utility plants, warehouses, etc - anything with harmful environments.
Key Features and Benefits
NEMA 12 (IP54) Protection Rating (the cabinet seals and locks to protect against dust, dirt, drips and splashes)

Zone 4 Seismic Rating (heavy-duty, torsion-resistant construction meets seismic requirements for the strongest earthquake zones and withstands the effects of severe movement and vibrations in harsh working environments). Complies with NEBS Telcordia/Bellcore GR-63-CORE)

Dust- and drip-resistant ports permit cable access while maintaining NEMA 12 protection

Louvered front and rear doors with sealing gaskets allow ample airflow while keeping out dripping and splashing water

Built-in removable dust filters can be replaced with standard furnace filters

12 large, high-performance fans in rear door pull air through the enclosure, from front to rear

Six self-sealing cable ports allow cable access while maintaining resistance to dust and moisture
This type of rack enclosure, while not exactly standard fare for home theater applications, is perfect for customers who need the ultimate protection for sensitive electronic equipment that must be located in less-than-ideal or even harsh working environments.
For more information on Tripp Lite's new rack enclosure, go to:42U Industrial Rack Enclosure with NEMA 12 and Zone 4 Seismic Rating.