Trick or Treat - We Vote Treat!
by
will
—
October 20, 2009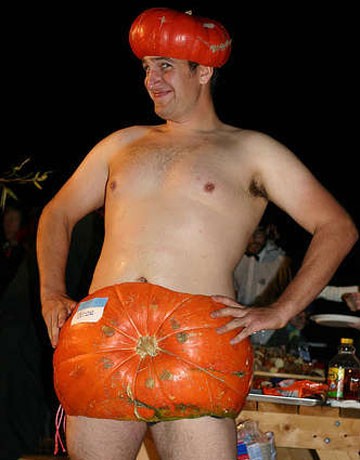 Don't let this happen to you
Halloween is just days away. Goblins, skeletons, and strange people in bright yellow Pikachu outfits will soon be the norm walking around your neighborhood begging for candy along the moonlit streets. It is with that pleasant thought that we thought we'd bring you what we feel are some of the best Halloween "treats" you're likely to see all year. 
The first is the Audioholics Store's unbelievable pricing on the new EMP Impression Towers and Bookshelf Speakers. We're talking $400/pair for TOWER speakers. That's priced so low it's scary. We also can't ignore their outlandish pricing on Velodyne subwoofers. For those starting out, the VX-10 can be had for just $189 with free shipping. This is a 150 watt 10-inch front-firing model that is sure to rattle some dishes and scare off the neighborhood kids. 
The Audioholics Store also has some incredible package deals, like the Yamaha RX-V1065 A/V receiver with Oppo BDP-83 Blu-ray player for just $999 (shipped free). Not scary enough? Add a complete EMP Impression 5.1 package for just $1000 more.
They've also raised from the dead the Harman Kardon AVR 154, an advanced A/V receiver with on-screen display, three HDMI inputs and five channels of amplification. For $299 it's hard to beat... unless you count the Yamaha RX-V365 which, for just $229 provides iPod connectivity, component video switching and dual HDMI inputs. Technology is frighteningly cheap these days!
Think Halloween is just for little kids? Think again... and you might want to convince your significant other that the haunted house simply won't come off as effectively this year without some new speakers, a good subwoofer and an updated AV receiver. Hey, it's worth a shot!
Recent Forum Posts:
ntvinh986 posts on November 08, 2009 03:58
MapleSyrup, post: 637992
Ahhhhh, Gene…what happened to ya'?
I hope other members would love to share their great photos and memories this site.
MapleSyrup posts on October 21, 2009 20:32
…



Ahhhhh, Gene…what happened to ya'?
Post Reply