THX Appoints Joseph L. Lias as President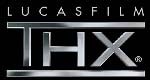 SAN RAFAEL , Calif. , April 20 /PRNewswire/ -- THX Ltd., the creator of superior cinema presentation standards and the leading provider of product certification and venue design for entertainment and consumer electronics, has announced the appointment of Joseph L. Lias as THX president. Lias will capitalize on entertainment presentation technology developed by THX, and will leverage his successful entrepreneurial track record, built over two decades, to expand the capabilities of THX in digital entertainment technology. Ivan Fujihara will remain as General Manager and will continue to oversee the quality assurance programs and standards that are synonymous with THX.
"I'm excited about the prospect of working with the THX team to complement and deepen their technology development efforts," Lias said. "Together we will pioneer the convergence between the content creation world and developments in other fields, to continue raising the bar for entertainment presentation excellence."
Lias was most recently co-founder and president/chief executive officer of Kipper Technologies, Inc., where he conceived the pre-launch commercial-to- government product strategy, business plan and corporate vision. Prior to Kipper Technologies, Lias co-founded and was chief executive officer of Carina Networks, Inc., where he secured multiple field trial agreements with four major electric utilities. The company was also honored as a member company within Georgia 's Advanced Technology Development Center (ATDC) incubator network. Lias's innovative spirit was evidenced again during his three-year tenure as president and chief operating officer of Terawave Communications, Inc., during which he developed the core product strategy, corporate plan and business plan that led to $120 million in venture capital and strategic funding.
"Having Joseph join the THX senior management team will only strengthen and focus the position that THX holds as the arbiter of excellence of presentation standards in entertainment technology," said Micheline Chau, member of the THX Board of Directors and chief operating officer of Lucasfilm Ltd.
Lias holds a bachelor of science degree in electrical engineering from North Carolina A & T State University and a master of science in electrical engineering from the Georgia Institute of Technology.
About THX Ltd.
Founded in 1983 by George Lucas, THX Ltd. provides quality assurance standards, technologies and certification programs to ensure the quality and integrity of sound and visual content throughout the evolving digital production chain-from content creation through presentation. THX Certification is considered a mark of excellence in the entertainment industry, offering THX licensees a powerful tool to drive sales and increase market share. For consumers, it represents a promise that the cinemas they visit and the products they purchase have been evaluated and tested to meet the highest standards for picture and sound performance. A privately held company, THX is independent from Lucasfilm Ltd. The company is headquartered in San Rafael , Calif. , and its Digital Works office, offering quality assurance, DVD mastering and post-production services, is based in Burbank . For more information, visit www.thx.com.
NOTE: THX is a registered trademark of THX Ltd. All other trademarks and registered trademarks are property of their respective owners.
Source: THX Ltd.
CONTACT: Ann Brighouse, Director of Marketing of THX Ltd., +1-415-492-3915, or fax, +1-415-492-3930, or [email protected] ; or Graham McKenna of Pacifico Inc., +1-408-293-8600, ext. 335, or fax, +1-510-332-8939, or [email protected] , for THX Ltd.
Web site: http://www.thx.com