THX Expands Its Executive Team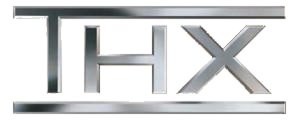 THX Expands Executive Team
THX Ltd., the leading provider of technologies, certification programs and quality assurance standards for the entertainment industry, today announced the appointment of three technology and digital media professionals to its management team. Sheau Ng joins THX as chief technology officer; Bruce Kasrel as vice president of marketing and customer service, and Adrian Sfarti as vice president of systems and network engineering. These appointments will provide THX with the engineering and marketing expertise to grow the company's programs and technology offerings, as well as improve its sales and marketing efforts.
The new members of the THX team bring a breadth of experience from the technology and consumer electronics (CE) industries. Ng is the former chief architect of ATI's digital television (DTV) team, and is a pioneering developer of standards and technologies for the DVD and HDTV industries. Kasrel, a former Oracle business development director and Forrester Research analyst, has a strong background in sales and marketing communications in the digital entertainment space. Sfarti is an experienced CE engineer who holds multiple patents in the areas of 3D graphics and digital content delivery.
"We are elated by these appointments, and believe the addition of these talented individuals to our team will enable THX to address our partners' and customers' requests for new, state-of-the-art technologies and services, with the THX standards of excellence," said Joseph Lias, president of THX. "Together, their combined knowledge and expertise will help us build on the company's established certification programs and technologies, as well as apply THX¹s industry leadership into new areas of digital entertainment."
Management Biographies
Sheau Ng
Chief Technology Officer
A veteran of the CE and semiconductor industries, Ng brings more than 20 years of electrical engineering expertise to THX. Previously, he served as director and senior architect of the digital television division at ATI, a 3D graphics leader. During his tenure at ATI, Ng successfully directed the company¹s DTV team to achieve OpenCable Certification for its reference design. Before joining ATI, Ng was a system architect for Philips Semiconductor, where he was responsible for the engineering team that developed next-generation semiconductors for DTV applications. Ng has held senior engineering positions at Toshiba and RCA Labs, where he helped pioneer digital audio video compression (MPEG2) technologies and developed standards for the DVD Forum. Over the years, Ng has been awarded more than 20 patents, and he is a frequent speaker and invited guest at electronics industry and home entertainment conferences. His academic achievements include both a bachelor¹s and master¹s degree in computer science and electrical engineering from MIT.
Bruce Kasrel
Vice President of Marketing and Customer Service
Kasrel brings more than 15 years of senior-level marketing experience to THX. Previously, he served as director of product marketing for SeaChange International, a provider of video-on-demand software and hardware for the cable and broadband industries. While there, he launched the VODlink software product which enables full DVD support using standard cable set-top boxes. Before SeaChange, Kasrel was a Senior Analyst at Forrester Research, where he researched the consumer electronics and home entertainment industry. Kasrel worked at Fallon Worldwide, a leading creative advertising agency; and Oracle Corporation, where he was an initial team member of the Oracle Media Server. He holds a bachelor¹s degree in information and decision systems from Carnegie Mellon University.
Adrian Sfarti
Vice President of Systems and Network Engineering
Sfarti joins THX with a successful engineering track record that includes developing computer graphics and digital content delivery products and technologies. Previously, he was the vice president of engineering at Kwill, a developer of encryption and watermarking IP for the DVD industry. Before Kwill, Sfarti was the director of engineering of HDMI products at Silicon Image, a developer of semiconductor technology and IP for digital content delivery. While there, he helped successfully create and implement the world¹s first HDMI transmitter and receiver, and worked closely with the company¹s CE customers, and foundry and packaging partners. Sfarti has also held senior-level engineering positions at ATI, Silicon Graphics and several other 3D graphics start-ups. A published author, Sfarti has been awarded 23 patents. He holds a PhD in relativistic electrodynamics from the Politechnical Institute in Bucharest, Romania. Additionally, he has earned both a master¹s and bachelor¹s degree in electrical engineering.
About THX Ltd.
Founded by George Lucas, THX Ltd. is on the forefront of entertainment technology, creating products and services of unparalleled performance for post-production, distribution and playback. Products and venues certified by THX are of superior quality, offering consumers an exceptional audio and video experience. A privately held company, THX is headquartered in San Rafael, Calif. Its Digital Works office, offering quality assurance, DVD mastering and post-production services, is based in Burbank. For more information, visit www.thx.com. THX is a trademark of THX Ltd., which may be registered in some jurisdictions. All rights reserved.