Super Bowl XLIV Uncompressed Feed: Will You Get The Immaculate Reception?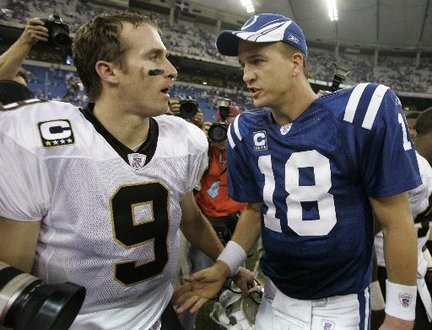 Superbowl in uncompressed HD
Sports broadcasts are one of the most important reasons to own a big-screen HDTV and the Super Bowl is your HDTV's most-viewed annual prize. The good news is the broadcasters get it! Much technology has been devoted to bringing you groundbreaking Super Bowl coverage over the decades – this year the bar will be raised even higher. 
For the first time ever, this year's Super Bowl video will be sent in its full uncompressed high def video glory back to CBS, the network presenting football's championship game. This means the mobile on-site production won't be responsible for any picture quality bottlenecks. But that doesn't necessarily mean you'll get fully uncompressed video into your home – there are plenty of links in the video chain capable of introducing dastardly compression algorithms. 
This week, Level 3 Communications Inc. announced it'll provide video of Super Bowl XLIV in what could be the sharpest video presentation ever. Instead of sending the video feed to a production truck to be compressed and then delivered to the network.  A 1.5 Gigabit per second feed will travel from Miami to CBS in New York on Level 3's fiber optic network. The company estimates that overall Super Bowl coverage will encompass no less than 2,800 hours of video that'll be encoded and transported across its Vyvx Services platform. 
"This year, we worked with Level 3 to test uncompressed HD feeds in the delivery of various NFL games and have been impressed with the results," said Bob Mincieli, director of Broadcast Operations at CBS.  
It makes you want to go OTA! 
Sadly, most HD-video consumers never get to see how good an HDTV broadcast can really look. Satellite and Cable TV subscribers are consistently dogged with high levels of compression. The cable and Satellite companies have compressed and in many cases over-compress video signals so they can add more channels into a finite bandwidth. There are few exceptions to the subscriber TV compression rule, but one of them is Verizon FiOS. 
Verizon has long claimed not to re-compress the video it receives from broadcasters on its Fiber Optic Broadband Network as other subscriber TV services do. For years Comcast in the US and Rogers in Canada have been reducing video quality to consumers by steadily adding more-and-more compression to its video signal. 
With so many potential weak links in your video-chain, the best thing you can do is shorten the chain. Anyone living on continental United States and limited areas in Canada can put an antenna on their rooftop and receive video signals over the air, direct from the broadcaster. Nobody can say these video signals don't suffer some compression. Compression is common in video production before it's even sent from the network. But over-the-air reception is totally free of any re-compression, unlike video from TV distribution services like Cable or Satellite. 
This year, having the big-screen HDTV may not be enough, you might want to look up a friend receiving TV using an old fashioned rooftop antenna - they'll be the ones receiving the best possible video for Super Bowl XLIV.