Sunfire Snags Another Subwoofer Patent for SubRosa StillBass Tech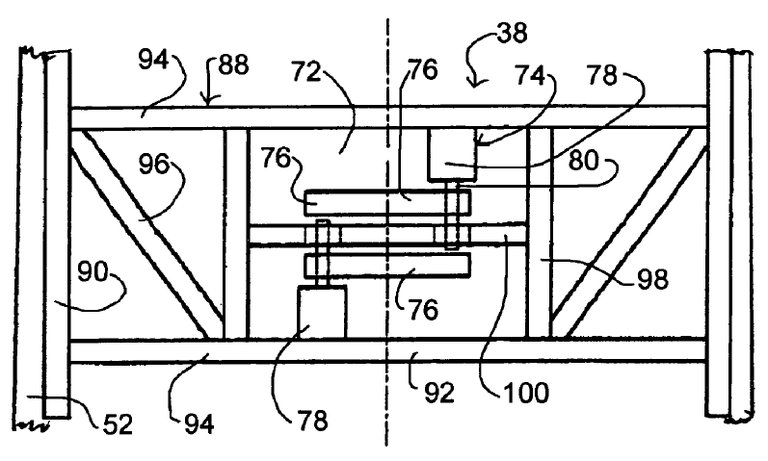 Sunfire's Newest Subwoofer Patent
Sunfire scored a new subwoofer patent this week having to do with its StillBass Anti-Shake technology. This is the tech the company is using in its thin SubRosa Subwoofer. U.S. Patent #7,844,068, which has 16 claims and 8 drawing sheets, was issued by the Patent Office (specifically to Linear Corporation and Bob Carver) for the 2008 technology and coincides with Sunfire's claim to have introduced the world's first flat panel sub. Obviously, when putting a subwoofer into a wall, concerns abound as to what's going to happen to the surrounding drywall as the woofer vibrates and does its work. The StillBass system uses an actuator that operates reverse to the driver. In that way, Sunfire is using similar anti-vibration technology as power tools utilize for counteracting vibration in hammer drills and reciprocating saws. 
Read the abstract:
A wall mounted speaker system which is arranged to alleviate problems of unwanted noise in the production and transmission of audio waves, particularly in the lower wave lengths from 20 to 200 hz. There is a speaker unit having a pair of vertically spaced speakers, and an inertial noise suppressing section positioned between the two speakers. The inertial noise suppressing sectionhas an inertial mass which is moved in a back and forth motion to create an inertial offsetting force into a housing structure of the speaker section. The two speakers also create inertial forces which are also transmitted into the housing of the speaker unit, and these are substantially diminished by the interaction of the inertial forces of the speakers and those of the inertial noise suppressing system.
Using this principle, the SubRosa remains a product that is wall-mountable, and can even be hidden under a couch or bed, or behind drywall. What will be interesting to see is if the new Sunfire patent will catch anyone else in violation, or if it is too particular to be infringed on by similar anti-vibration technoogie implemented by Sunfire's manufacturing peers. The SubRosa subwoofer in particular actually fits within a 3.75" depth cavity, using twin 10" woofers and neodymium magnets to produce deep bass within its sealed enclosure. Amplification is, of course, provided externally through a 2700W tracking downconverter and an infinitely-variable crossover. The current sub can be sent balanced or unbalanced signals as well as speaker-level inputs. It also features a basic room correction system.