Subscribe to DISH, Get an iPad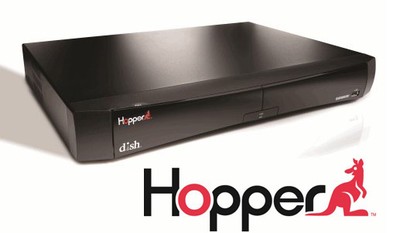 Subscribe to DISH, Get an iPad
We've heard of new subscriber deals before, but this week DISH announced that it's offering new subscribers the choice of an Apple iPad 2 instead of first year programming discounts. This is for customers who sign up for the Hopper with Sling Whole-Home HD DVR and a qualified programming package. New customers can then use the iPad to get DISH Anywhere service. Combined with the Hopper entertainment platform, customers can use their iPad (or an iPhone for that natter) to watch live TV, DVR recordings and/or On Demand shows. The Hopper with Sling and iPad offer begins on Wednesday, May 22, 2013 and runs until September 18, 2013.
DISH Anywhere isn't the only app DISH brings to the iPad and iPhone. The company has developed a collection of iPad apps that enhance and extend the DISH television experience anywhere. These DISH mobile apps include:
DISH Anywhere
Watch live TV, DVR recordings and on-demand programs anywhere with an Internet connection. Viewing is enabled by Sling technology built into the new Hopper with Sling.
Hopper Transfers
Move recorded television programs from the DVR to iPad for times when an Internet connection is not available.
DISH Explorer
An intuitive second-screen app for the Hopper that combines program-discovery tools, social media engagement and remote-control capabilities.

Any of these DISH apps are free to download and are available from Apple's App Store.
We've reviewed the DISH Hopper system, but we'll be reviewing this new update (the integrated Sling player and DISH Anywhere iPad app) in a couple weeks. The new platform provides customers more choice and control over the TV they watch. The Hopper lets you watch live and recorded TV anywhere, at anytime. You can also record up to six different primetime shows at the same time and skip commercials when viewing recorded primetime shows from the four major networks the day after airing. And, you can store up to 500 hours of HD or 2,000 hours of SD programs.
The Fine Print
The Hopper and iPad offer requires activation of new qualifying DISH service with 24-month agreement and credit qualification. Monthly DVR and receiver fees apply. All prices, fees, packages, programming, features, functionality and offers subject to change without notice. To qualify, customers must select the Hopper system and minimum of America's Top 120 package. Please allow 4-6 weeks for delivery. This offer cannot be combined with promotional pricing. Offer not available in Puerto Rico or USVI. Activation fees may apply. Visit www.dish.com for more details.
Recent Forum Posts: