Stewart CIMA Fixed and Electric Screens More Affordable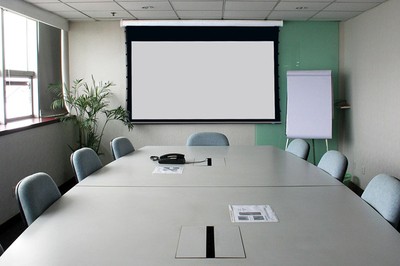 Stewart CIMA Fixed and Electric Screens
This week was a big one for Stewart Filmscreen, who announced this week the introduction of their new CIMA line of screens. CIMA is a new screen line offering standard configurations and sizes for fixed frame, in-ceiling, and electric screen solutions, but who might not need the configurability and/or flexibility the other Stewart lines offer. Stewart has designed the CIMA line to continue to be quality-made and durability and it continues to be both designed and manufactured in the USA. The design of CIMA provides integrators with a screen solution at a competitive price. Presumably, installers can now offer the Stewart name to consumers and clients who may not have been able to afford it in the past.
The line offers basic screen configurations in both white NEVE and gray TIBURON screen material depending on the environment. The NEVE white screen material is ideally suited for applications where lighting control is available, while the TIBURON gray screen material is optimized to achieve a higher overall contrast in rooms with less lighting control. Stewart Filmscreen's CIMA line of screens are available in fixed frame wallscreen, above ceiling electriscreen, and below ceiling electriscreen mounting options. Electric roller screens come with optional IMC low voltage control for interconnectivity.
"Our team set out to create the high-quality screen solutions for a broad range of basic applications, and the new CIMA line was born... Standard sizing with limited options allow for manufacturing efficiencies, meaning this product can be ordered and shipped in a matter of days."
- Grant Stewart, President, Stewart Filmscreen
Do you think the new CIMA line will draw more custom installers to use Stewart for their clients? Will it draw the enthusiast crowd? Comment in our forums to let us know, or leave comment on our Facebook page.
Recent Forum Posts:
BMXTRIX posts on June 19, 2012 15:47
Stewart seems to be addressing a problem which they have had for many years, but I'm not sure if they've come up with a solution which will draw a ton of business considering the alternatives.

Draper & DaLite have both delivered their screens for far less money and offer a full compliment of options on their screens including a large selection of screen materials and screen options to consumers in standard as well as custom sizes.

Stewart has the ability to deliver non-custom screens for exhorbinant prices, but those screens are amazing in quality and can be built when other manufacturers just can't deliver. But, when it has come to standard sizes, like a 120" diagonal 16:9 screen, Stewart has traditionally been about twice the price of the Draper/DaLite products, and far more than the cheaper options out there. Most notably is Carada which delivers a minimal gain white screen for less than half of what Stewart charges, yet seems to deliver nearly the same quality in their white minimal gain screen as anyone else out there, including Stewart, is capable of achieving.
Post Reply