Spotify iPad App Announced with Retina Support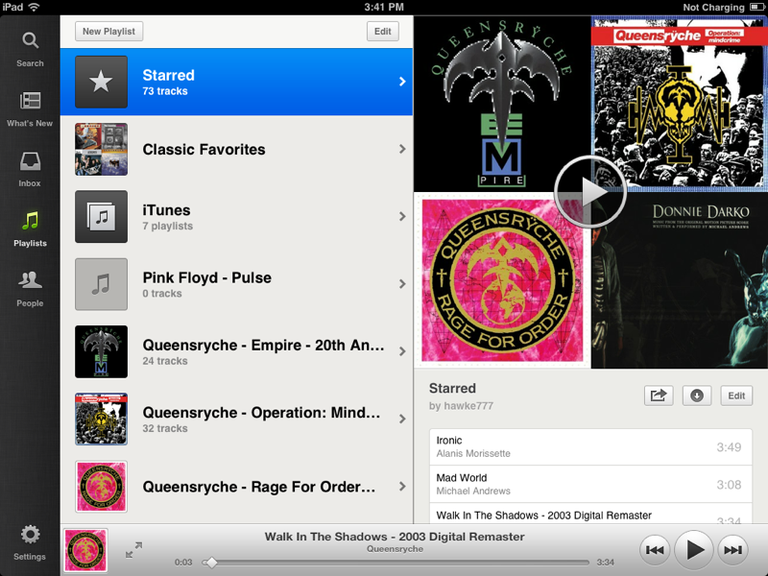 Spotify iPad App Announced with Retina Support
Spotify announced (finally!) their native iPad app this week. It's been a long tie in coming as the existing app didn't make much use (or any, really) of teh enhanced space and real-estate available on the iPad. The new app also optimizes the app for use with the iPad 3's retina display. Here's a breakdown of the main features, which include:
Retina graphics for iPad - dazzling display, razor sharp images, richer colors
Even easier to browse and explore Spotify's entire 17 million* song catalogue
New 'Now Playing' full-screen view with high-definition cover art
Search for playlists, users and music - all from the same view
Check out what's hot and find trending playlists & songs amongst your friends
Inbox grouped by user for easy searching
Gapless playback and crossfade
AirPlay integration
Enjoying all the world's music instantly on your iPad has never been easier. And with the brand new full-screen view and AirPlay integration, Spotify and your iPad are perfect for each other, both as your pumped-up living room stereo and your lean, green music machine when you're on the move.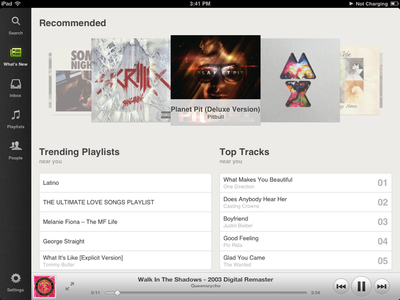 Check out the Spotify for iPad launch video on YouTube: http://www.youtube.com/watch?v=yXdD-2wJUac

Spotify for iPad is available in the App Store now: http://itunes.apple.com/app/spotify/id324684580?mt=8
To use Spotify for iPad you'll need a Spotify Premium subscription. Non-subscribers can sign up for a 30-day Spotify Premium free trial at www.spotify.com/freetrial