Spotify Announces Integration into Facebook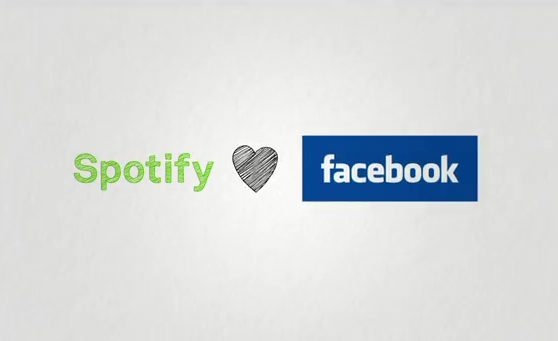 Spotify Announces Integration into Facebook
If by now you haven't heard about Spotify, you must be living in a cardboard box or... no, no, I'm pretty sure even my homeless friend Robert has heard of Spotify (he has an MP3 player, oddly enough). Spotify is rapidly becoming one of the most popular ways to stream on-demand music anytime, anywhere. It's been overseas for quite some time, but hit the states this year and is really drumming up a serious amount of interest. So what's next? Facebook, apparently. Spotify knows that music is about the most social media there is, so they are jumping in with the social media giant - so much so that Mark Zuckerberg asked Spotify to showcase their new social experience at the f8 conference in San Francisco. Check out what Spotify has done to integrate music and Facebook in a way we hadn't yet seen:
The upside - or downside, depending on your point of view - is that you'll begin to see "music" posts and "play" buttons all over your news feeds. You'll be able to play music right there in the Facebook feed. You can then check out your new Music Dashboard and your real-time ticker to discover the music that's trending with your friends. The point of all of this seems to be 'new music discovery'.
We have to admit - we kind of like this idea. I have a lot of friends whose opinions I truly value. Being able to see and hear what music they are listening to will fundamentally change the way I am exposed to new music. If a YouTube video, news report, or email can "make the rounds" of social media - why not music? This is a fantastic opportunity if done correctly.
BMXTRIX posts on November 29, 2011 11:37
The number of people complaining about Spotify in the Apple Apps Store is amazing. It seems like the most recent upgrade does nothing more than irk a ton of people. I have heard of Spotify, but I am far less likely to use that then just sticking with Pandora and my own collection. Variety plus my own playlists works very well already.
NoFacebook posts on November 28, 2011 19:02
Faceook should be an option, not a requirement!

The forced (and I emphasize forced) integration into Facebook is a bad idea. If people want to login with Facebook, or willingly want to share their music, that is fine. I do not have a Facebook account because I do not want one, and I should not be forced to have one simply to listen to online music.

Facebook has dubious privacy practises, and they are under investigation in several European Union countries for privacy violations. Here in the US, they have been accused of tracking members (and sometimes non-members) even when they are NOT logged into Facebook.

Facebook also has the nasty habit of forcing you to share things by default, and the service makes it extremely difficult to keep things private. I have it on good authority from a Spotify user (who incidentally has Facebook) that the Spotify settings keep resetting themselves to the "share my music with my friends" mode if you are not careful.

The argument used by Spotify runs something along the lines of "think of it as whole new world of music sharing," etc… If I want to share my music, I will do so. As I stated earlier, Facebook intergration is there, but it should be only for those that want it.

In my humble opinion, this is a poor business decision, and Spotify is alienating a large part of its potential customer base. Facebook is not the internet. AOL once was thought of as "too big to fail." Will Facebook be the new AOL?

For the record, I will stick to Pandora and Slacker for the time being.
Sparticusgirl posts on October 10, 2011 16:14
zhimbo, post: 833630
Or maybe set up a fake/empty account, which is actually what Spotify suggests.
Wow, I clicked on your link and was amazed at how many upset (ex/potential) customers there were. Too bad there's a contract involved or they could try to pull a Netflix and undo their newest change.
MidnightSensi2 posts on October 02, 2011 21:19
Little update on this: The thing I've noticed with the people who have connected their accounts is I've had to unsubscribe because every damn time they click a song it goes on that sidebar. I'm a premium subscriber and liking the service, just don't think my friends care what I'm listening to all the time. It'd be nicer to have something like a 'facebook share' button if their is a song you want to share on facebook.

I think also there is the 'privacy' aspect, like zhimbo said above… I got some in my playlists I probably wouldn't advertise….guilty pleasure songs, but worse the songs I actually don't care if friends like but would mind if business people knew I listened too (can learn a lot about someone if you know their music tastes hehe). Facebook now has sufficient privacy settings, but, it's easier to just not post anything you wouldn't want anyone seeing than worrying about what 'group' someone is in.
zhimbo posts on September 30, 2011 15:55
All this seems fine to me, although some folks aren't happy. One of the things is that people apparently don't always want other people to know what they are listening to (He-men with secret DeBarge obsessions? Upstanding citizens who listen to G.G. Allin tunes?), but Spotify is going to/maybe has already added a "private listening" setting.
The weirder thing is that Spotify is going to REQUIRE a Facebook account to use the Spotify service. That's a little startling. I use Facebook, so I can't really complain, but lots of folks wouldn't be caught dead on the site for a variety of reasons. Still want Spotify? Suck it!
Or maybe set up a fake/empty account,
which is actually what Spotify suggests
.
Post Reply