SpeakerCraft Flangeless Profile In-wall/ceiling Loudspeakers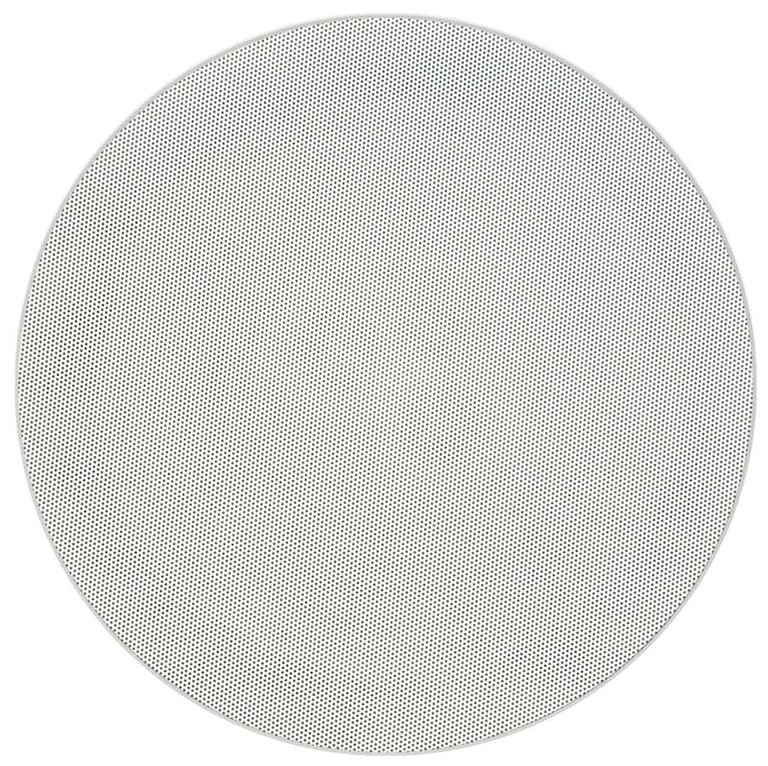 SpeakerCraft Profile Flangeless Loudspeakers
SpeakerCraft today revealed a new line of in-wall and in-ceiling speakers that completely do away with the traditional border flange. The new flangeless Profile series is based on their AIM and CRS series, but adds a new aesthetic twist. By using neodymium magnets to attach the grille to the speaker, the Profile speakers install from below, like SpeakerCraft's other solutions. When you're done, however, you just magnetically attache the grill after you're done and that's it. It still covers over the edge to hide any rough cutting marks, but the end design is cleaner and, more importantly, you don't have to alter the way you currently install speakers to get the new look. Since there is no flange on the speaker itself, it's also easy to remove and paint the grill separately, and then just drop it into place when finished.
SpeakerCraft has debuted the new Profile series in eight versions of the company's most popular configurations - including both round and rectangular models for in-wall and in-ceiling applications. The first released models are the AIM8 One, AIM7 Two, AIM5 One, CRS8 One, CRS6 One, CRS3, AIM LCR One and AIM LCR3 Three. Nothing has changed from the previous models except the flange, so specs and drivers are more or less the same as before - with nearly identical specifications. Speaker Craft is also releasing another 14 models prior to CEDIA in September, and by end of fourth quarter they will make the majority of their product line available in the new Profile version. 
For more information please visit www.speakercraft.com.