Sony Releases PS2 Compatibility List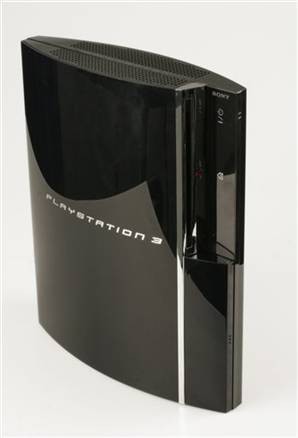 PlayStation 3 Console
Sony finally announced today which legacy PlayStation 2 games will work on the European version of the PlayStation 3 console due out on Friday. The reason for the confusion is that Sony said last month that the Eurpoean PlayStaion3 model would lack a chip used in the Japanese and North America models (pre)released in November of 2006.

Sony was trying (apparently) to combat the cost prohibitive VAT structure and other issues associated with European products by replacing the dedicated PS2-compatibility chip with firmware. This would make the console cheaper to produce, but limit backwards compatibility (the current PS3 is almost universally backwards compatible with the PS2 games.) In fact, in order to play lagacy games, PS3 owners will first need to install new firmware which can be downloaded from the Internet (or received on CD when ordered from their customer service department). Additional games can only be made compatible through future firmware updates, so expect longer periods of time before Sony can test and verify future software versions - it's not going to be a priority.
In fact, David Reeves, President of Sony Computer Entertainment, reiterated that Sony will not put much effort in making old PS2 titles available on the PS3, but will  focus on developing new services and entertainment features exclusively for PS3.
Sony's website http://faq.eu.playstation.com/bc lists games that should work. "If your game is not listed here, emulation is not yet supported on PlayStation 3," it says. Our guess is that if it isn't listed here, it probably never will be. It is also important to note that more than 1/3 of all games list some form of compatibility issue with the PS3 firmware solution.

Some Highlighted Titles Which Show No Apparent Compatibility Issues

2002 FIFA World Cup
Aeon Flux
Age of Empires 2
Battlefield 2: Modern Combat
Batman Begins
Beach Vollyball: Summer Heat
Call of Duty: Finest Hour
EA Sports Cricket (2004/2005) & Rugby / 2004
F1 (Multiple flavors)
Half Life
Indiana Jones and the Emporer's Tomb
James Bond 007: Nightfire
Kaido Racer / 2
NASCAR 07
NBA 2001 / Ballers
Pac Man World 2
Perfect Ace 2: The Championships
Quake 3
Raiden III
TAK (Various flavors)
V8 Supercars 2 / 3 / Race Driver
Van Helsing
X-Men 2: Wolverine's Revenge
Yu-Gi-Oh! Duelist of the Roses (oh thank goodness! lol)
Sony's gamble will have direct consequences on it's earnings - since it is trying to lower the extent of its losses on each console sold and move into profitability around the middle of 2007.

Sony has been on a roll lately, albeit a negative one. They begain with the Blu-ray / HD DVD debacle where the couldn't agreee to play together with rival Toshiba and friends... then they bobbled over 10 million computer batteries that had to be recalled due to risk of fire or explosion. Then there was the infamous "rootkit" nightmare wheren Sony got the Big Brother moniker from savvy consumers who realized the software giant's copy-protected CDs had the means to potentially do some nasty and unauthorized things on users' home PCs (not that they did). Finally, PS3 delays caused an almost 1 year lag time behind the rival Microsoft Xbox 360 console.

There are over 100 million PS2 consoles around the world, dwarfing the current installment of 2 million PS3 consoles - so backwards compatibility is more than a small issue. One million of the new PS3 consoles are said to be available for the European launch.

In addition to legacy gaming, the new firmware for the PS3 activates several other features on the PlayStation3, including a program to use the PS3's "Cell" processor to participate in a protein research project from Stanford University. There is also now support for Bluetooth wireless keyboards and mice and a full on-screen keyboard module.
For more information please visit www.playstation.com.