Sony PS3 Upgradable to 3D Blu-ray and Gaming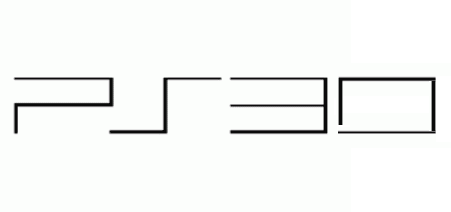 PS3 Goes 3D with Firmware
The Sony PlayStation 3 is being set up for another huge transformation, one that will further its reputation as the "buy it once, use it forever" Blu-ray player. As the first product to offer HDMI 1.3, Sony is now pouring it on to be the only existing Blu-ray console that will be able to be upgraded to 3D. The PS3 is actually listed in the official 3D Blu-ray spec according to an earlier press release by the Blu-ray Disc Association:
The Blu-ray 3D specification is also designed to allow PS3 game consoles to play back Blu-ray 3D content in 3D. Additionally, the specification supports playback of 2D discs in forthcoming 3D players and can enable 2D playback of Blu-ray 3D discs on the large installed base of Blu-ray Disc players currently in homes around the world.
What consumers have been wondering, however, is how, and more importantly - how soon - will 3D come to those in the home theater market?
The Blu-ray 3D specification calls for encoding 3D video using the Multiview Video Coding (MVC) codec, an extension to the ITU-T H.264 Advanced Video Coding (AVC) codec currently supported by all Blu-ray Disc players. MPEG4-MVC compresses both left and right eye views with a typical 50% overhead compared to equivalent 2D content, and can provide full 1080p resolution backward compatibility with current 2D Blu-ray Disc players. The specification also incorporates enhanced graphic features for 3D. These features provide a new experience for users, enabling navigation using 3D graphic menus and displaying 3D subtitles positioned in 3D video.
What this means is that the specification will be 1080p, backwards compatible, and the new 3D Blu-ray discs will able to be played in 2D. In addition, 3D playback will be compatible across "any compatible 3D display." While we're seeing displays hit the market left and right, one thing is for certain: you'll need a new "3D-ready" TV set to make this technology work.
Pocket Lint did an interview with SCEA's Director of Hardware Marketing, John Koller, who delivered a few tidbits that filled in the gaps. In particular, the target date for 3D Blu-ray is summer 2010, coinciding with the release of the new 3D Bravia televisions (go figure). Meanwhile, a firmware update will be released within several months that will to turn all existing Sony PS3s into 3D-capable playback devices. Another firmware update will also allow players to play 3D games on compatible TVs. And I thought I got motion sickness on my projector screen as-is!
We're hoping that "compatible" TVs aren't the limiting factor here and that the PS3 is fully upgradable with all TVs designated as 3D. To limit this technology to their Bravia line would be a shame, and lower the "amazement" factor of the firmware update. It would, however, explain all other manufacturers' claims that 3D functionality requires HDMI 1.4, thus making their existing players non-upgradable. Time will fill in the gaps.
j_garcia posts on February 16, 2010 18:48
Just saw this little blurb that 3D would be added in 3.2 firmware, which means pretty soon:
According to video games site VG247, the upcoming new firmware for the PS3, version 3.20, will enable 3-D video output, presumably for games only. Support for 3-D movies will be added in another upgrade later in the year. Note that you also need a 3-D TV and the required glasses to get the full experience.
There is only one game out that supports this capability AND you have to have the TV and glasses as noted, and that is Avatar. Presumably others will be released around or soon after this update comes out though.
Ares posts on February 14, 2010 04:06
Personally they can keep it, It's cool and all just not in my living room. It's great at the movie theater and that is where it should stay I don't feel like using glasses to watch TV. I'm married and have a kid so you know those glasses are going to get lost or broken and I don't feel like paying for a new pair glasses every time this happens just so I can watch TV or play a game.
AVTguy posts on February 14, 2010 00:15
3D is for WE (and the PS3 too!)

At CES this year I got a chance to play the new version of ASTEROIDS in 3D. I think I remember the SONY rep. at that demo booth telling me that this game was going to be available as a download and you didn't even have to worry about going out to of the house to buy it. Now that's fantastic and all, but the game was ADDICTING!!!!

I was a big Asteroids fan back in the day of my Atari 7600, and this new version of the old favorite was absolutely amazing. What was really amazing about it was that in such a basic game, the 3D aspect completely changes the experience. In another booth I dropped some lead in the Jungle's of Pandora in the new AVATAR video game. While I thought the game kind of hard to control and the gaming dynamics definitely could have been better, the 3D was REALLY cool. Texturing needs to be improved upon a bit, but the extra depth of field was AWESOME.

And here's some other thoughts of mine about 3D that popped up in my head during the opening ceremonies of the Winter Olympics last night.

As Posted on my FACEBOOK page (modified slightly for this thread)…

"So I have decided that after having watched last nights Winter Olympic Opening Ceremonies, 3D television is definitely going to be a cool thing. The hi-def broadcast was amazing, and the sound was excellent. One could tell that the Olympians in the procession were absolutely captivated by their achievement of even just making it to the Games.

However, imagine it in 3D!?!?! With all of the advanced imaging technology that was used for the actual ceremony itself, a 3D broadcast would have been absolutely incredible. A couple weeks ago I watched the 3D representation of the Michael Jackson tribute during the Grammys over a friends place. Even on a standard-def. tube with RED BLUE basic glasses the experience was clearly more immersive and complete. Putting the glasses on and then "being in the picture" separates the experience from the standard experience, and that really is cool. I mean hey why do we even watch blu-ray when we can get the DVD anyways? ITS THE EXPERIENCE.

Over the last ten years or so the home theater concept has really come into full effect. Surround sound enabled us to "feel" like we were in the action, but with HD display technology, and ESPECIALLY the upcoming 3D Televisions, we're now experiencing the broadcast in a different way.

What kind of Television do you own? Will you be upgrading to a 3D set this year or next? Do you think 3D events will be a good home experience, or should it be left to the silver screeen? What kind of events would you want to watch if 3D was available?"
its phillip posts on February 13, 2010 08:42
As long as goggles are required 3d isn't for me :/
Post Reply