Sony High-End Qualia Line Launched in USA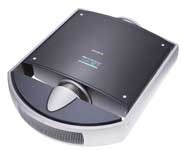 NEW YORK, Apr. 28, 2004 - Sony Electronics today announced the official U.S. launch of QUALIA™, an initiative aimed at touching an emotional cord among consumers through products unique in technology, design and functionality. The products, which are subject to a rigorous approval process by Sony's top management, are a result of cutting edge engineering without any constraints.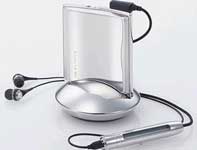 The models announced today include the QUALIA 016 digital still camera, an extraordinary accomplishment in its compact size; the QUALIA 017 MiniDisc player, an object d'art carved from a block of pure brass; and the QUALIA 010 headphone set, which establishes a new standard in audio reproduction. These models complement the previously announced QUALIA 004 SXRD projector, the industry's first full high definition home theater front projector.
"As consumers become more discriminating in their purchasing decisions, Sony is in a unique position to set itself apart with products that will touch the user like never before," said Mike Fasulo, senior vice president of Sony Electronics eSolutions Company, which oversees the QUALIA U.S. initiative. "The QUALIA initiative enables us to offer an uncompromised approach to product engineering, design and customer experience."
QUALIA will offer consumers the opportunity to enter into on ongoing, personalized relationship with Sony. Customers will receive one-on-one product demonstrations, 24/7 customer service, and special offers and gifts.
QUALIA products will be available in the U.S. via a toll free number this summer (1-877-QUALIA3) and through Sony's Cierge personalized shopping service. Select products, including the QUALIA 004 projector, will be sold through Sony Electronics' network of custom installation dealers.
Plans to open a QUALIA store in New York City this summer were also announced. Consumers can access QUALIA information by logging on to www.sony.com/QUALIA.
The QUALIA 004 projector is currently available for about $30,000. The QUALIA 016 camera ($3,900) will be available this spring. Special orders for the QUALIA 017 MD player ($1,900) will begin in June. Meanwhile, the QUALIA 010 headphones will be available this summer for about $2,600.
# # #
For information regarding QUALIA, call 1-877-QUALIA3 or visit the QUALIA website at http://www.sony.com/QUALIA. Specifications are subject to change.