Sonance 70V Landscape Series Speakers Preview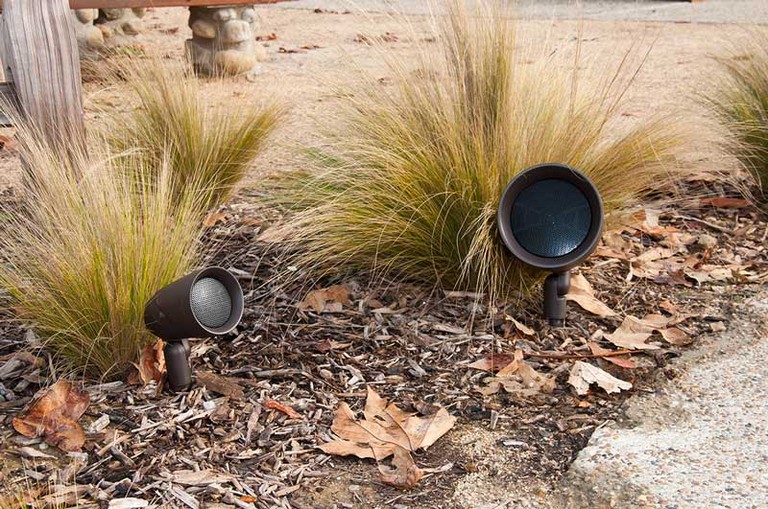 Sonance Ships 70V Landscape Series System
Sonance is now shipping the acclaimed Sonance Landscape Series that debuted at the CEDIA Expo in 2010. The new 70V Sonance Landscape Series system of two-way satellite speakers and in-ground subwoofer has been designed with a long life UV stable material to withstand extreme weather. The new two-way satellite speakers, the LS67SAT and LS47SAT, feature 0.75" integrated tweeters and power handling up to 25 watts at 70V.  The LS67SAT incorporates a 6.0" woofer and the LS47SAT a 3.5" woofer. A variety of accessories featuring 3/4-inch NEC threading are available for outdoor mounting schemes – tree mounts, 19" and 9" ground stakes, and surface mount.
The LS10SUB In-Ground Subwoofer features a 10" woofer and 100 watts of power handling at 70V.  The subwoofer enclosure material has been designed to either be buried or left exposed to the elements.  A brown canopy is included to easily blend into the surrounding landscape.
In addition to the new Landscape Series speakers, Sonance will also be offering three Crown amplifiers featuring the most popular wattages for 70V systems, the CDi 4000, CDi 2000 and the CDi 1000.  Each Crown amplifier purchased through Sonance will come preloaded with the Sonance SLSEQ, featuring 16 customized EQ's designed specifically for the Sonance Landscape Series speakers.
Design services and on-site custom tuning is also available by contacting Sonance at [email protected]
Manufacturers Suggested Retail Pricing
LS47SAT Satellite Speaker ($380)

LS67SAT Satellite Speaker ($720)

LS10SUB In-ground Subwoofer ($2500)

Availability:  Now Shipping
About Sonance
Headquartered in San Clemente, California, Sonance was founded by Scott Struthers and Geoff Spencer who introduced the world's first in-wall loudspeaker system to the consumer-electronics market in 1982. With distribution in over 70 countries, Sonance remains at the forefront of technology by offering innovative design solutions that harmoniously blend sound with designs favored by leading custom integrators, architects, interior-design professionals, and design-conscious clients throughout the world.