Sharper Image for Sale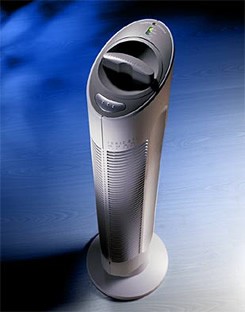 Anybody want to buy a used ionic breeze?
Sharper Image Corp., the company that brought us such incredibly useless products as the Ionic Breeze air purifier, put itself "up for sale" today - just two months after filing for Chapter 11 bankruptcy protection.

Apparently the struggling economy has really send people running away from the upper-end retail store, which sells most of its products at strict retail and largely inventories only the highest-priced items for each category.

"Given the present retail climate and specialty nature of the company, as well as the limited financing available to the company, a sale of its business and assets at this time will preserve values and yield the best recovery to the company," said Robert Conway, Sharper Image's chief executive.

The company said it wants to complete the sale by the end of May and will prepare for an auction of its business as soon as possible.

Sharper Image struggled through three years of losses and litigation involving its Ionic Breeze air purifiers.