Scosche Launches Samsung Galaxy Tab Accessory Line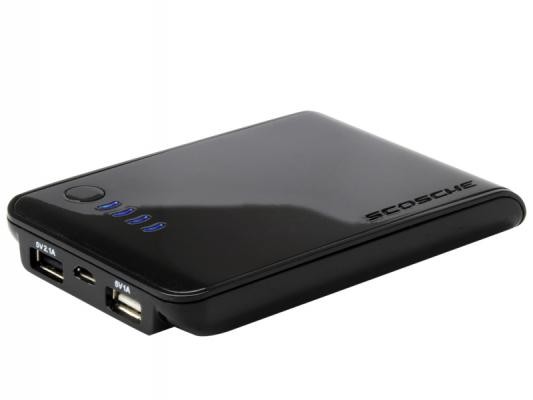 Samsung Galaxy Tab accessories
Scosche Industries announced the launch of a new product line designed to enhance the user experience of the new Samsung Galaxy Tab. The new lineup will feature a variety of products that complement the Galaxy, enabling Scosche customers to protect, power, connect and mount the new Tab. Scosche will offer several of its signature cases and screen protectors for the new Galaxy including a version of its popular folDIO case.  The new folio style, foldIO gt1, sports a foldable design with suede interior and three landscape viewing positions.  The foldIO is available in black or white with leather and carbon fiber texture options for $44.99.
The company's other cases include the gloSEE gt1, a flexible rubber case that enhances grip and provides superior shock protection, and the snapSHIELD gt1, a shatterproof polycarbonate case with low-profile design.  Both models are available in Clear, Smoke, Purple, Pink and Blue and are priced at $29.99 & $24.99 respectively.
The company's screen protector offering includes the klearCOAT gt1, an ultra clear 3-pack of screen protectors for $19.99; the satinShield gt1, an anti-glare 2-pack of screen protectors priced at $19.99; and the privaSEE gt1 privacy screen protector, which sells for $39.99.
Scosche is also offering two charging solutions and a back-up battery for the Galaxy.  The family of dual USB chargers are available in home, car and stand alone back-up battery designs and allow users to simultaneously power their Galaxy and another USB powered device.  The reVIVE II wall charger is available in Black and White and is priced at $29.99, while the car version comes in black and sells for $24.99.  The goBAT Back-up Battery for Galaxy features a 5000mAh Lithium-ion battery, 2 USB ports, a blue LED power meter and is priced at $79.99.
The freeKEY, a flexible, roll-up design, Bluetooth keyboard, allows users to connect a full-sized keyboard wirelessly to smartphones, notebooks and netbooks.  The $59.99 rugged silicone keyboard repels dust and is compatible with Windows (98, 2000, ME, XP, Vista, and 7), Mac OS, Android, iOS and more.
The dashDock gt1 is perfect for new Galaxy owners looking to mount the new tablet on their car's dashboard, a bedside table or desk. The reliable dashDOCK is priced at $29.99 and utilizes Scosche's stickGRIP, non-marring suction cup, technology to provide a secure mount every time.
The new line of Samsung Galaxy Tab accessories will be available at Scosche.com starting this month.
About Scosche Industries
Celebrating its 30th anniversary in 2010, Scosche Industries is an award-winning innovator of iPad, iPhone and iPod accessories. Scosche is founded on its commitment to quality, value and customer service. With over 55 patents and countless industry awards it is easy to see that Scosche is consistently at the forefront of technology and innovation.  Scosche Industries is the parent company of several distinct brands including: Scosche, REALM, EFX, BlueFusion and Accumat. Founded in 1980, Scosche is still 100% family owned and operated with over 120 great people alongside them.