Sceptre Intros New 32-inch LCD HDTV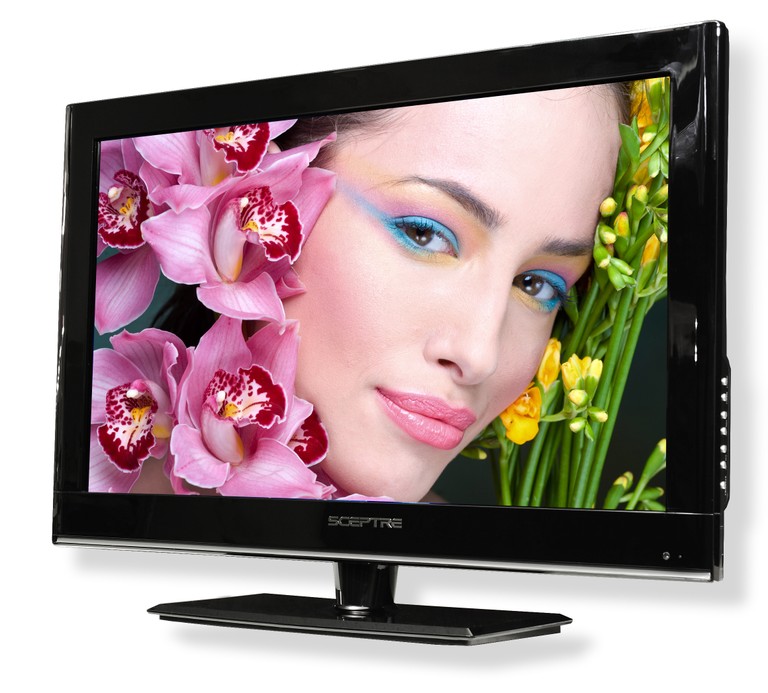 Sceptre X320BV-HD LCD TV
Sceptre has just announced the addition of new wall-mountable 32-inch LCD HDTVs. This stylish black TV features a slim design and a sleek silver trim that should be perfect for any home decor. Whether using these in the living room, bedroom, office, game room or basement, these compact units are just what consumers are looking for. This budget-friendly LCD HDTV boasts a quick 6.5 ms response time and an auto dynamic contrast enhancement that allows color to balance for a more vivid viewing experience and superior display, all while saving about 32% energy.
The sleek silver trim and black glossy finish make it the perfect addition to any kitchen, it's trim matching well with stainless steel appliances. This 32-inch LCD wall mountable HDTV swivels for more viewing angles in larger, more active, rooms.
This unit also has an Equalizer setting for users to adjust and control the tone/volume of the audio, creating a more realistic, and comfortable, sound experience. Normally we don't recommend using a tone control, but with smaller TVs and unusual settings, it actually comes in handy (such as when placing it in an alcove or recessed space).
For expanded functionality and versatility, this unit features 3 HDMI ports, which allow users to connect various peripherals, including Blu-ray players, personal computers, AV receivers and video game consoles. Plus the VGA port makes transitioning from TV to PC monitor quick and easy. Controls are also conveniently located on the side for easy access.
Additional Product Specifications
Diagonal active screen size 31.5"
Sleek and slim design
Auto dynamic contrast enhancement
Typical 3,000:1
3 HDMI ports
Response Time 6.5 ms
Resolution 1366 x 768
Energy Star 3.0 complied
USB port supports JPEG/Audio
Headphone jack
10 watts x 2 Stereo Speaker
Brightness 420 cd/m2
ATSC/NTSC/Clear QAM
Swivel (up to 30 degrees)
Model number: X320BV-HD
Available for just $399 MSRP, this 32-inch LCD HDTV can be purchased at NewEgg, Amazon, Target, Sears and Kmart.
For more information, please visit www.sceptre.com.
About Sceptre
Headquartered in City of Industry, California, the hub of the computer industry, Sceptre is an internationally certified manufacturer of world class LCD and LED flat panel monitors. Established in 1984, Sceptre is fully committed to maintaining its status as a leader in the industry by providing the latest advanced technology in LCD and LED displays at affordable prices with tailored service programs.