SBS Innovations Inc Announces the iShok NanoCase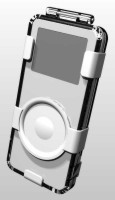 Richmond, Va. March 6, 2006 - SBS Innovations Inc. today is announcing that it is accepting preorders for its iShok Nano iPod case. The new iShok Nano Case protects the iPod media player from accidental damage through a unique combination of hard plastic and soft rubber, in a sleek and stylish design.
The iShok Nano Case is the first case to provide 360' polycarbonate armor with thermoplastic rubber shock absorbers. The iShok Nano Case also features a unique secure snap closure that allows for synching your iPod in the protective case. The innovative flip-top lid lets the listener operate their iPod while fully closed. The iShok Nano Case is also water and dust resistant.
The ShokProof brand Product line will include protective case accessory designs for portable devices ranging from handheld and tablet computers, personal digital assistants (PDAs), Smart Phones, Digital music players. iShok is a registered trademark of SBS Innovations, Inc. All other products and brand names are registered trademarks of their respective owners.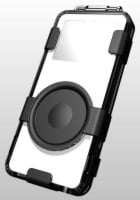 The iShok Nano Case will be available for preorders at www.ishok.com at a special introductory price of $18.99 until April15th.