Sanus VMT15 Super Slim Mount with Fingertip Tilt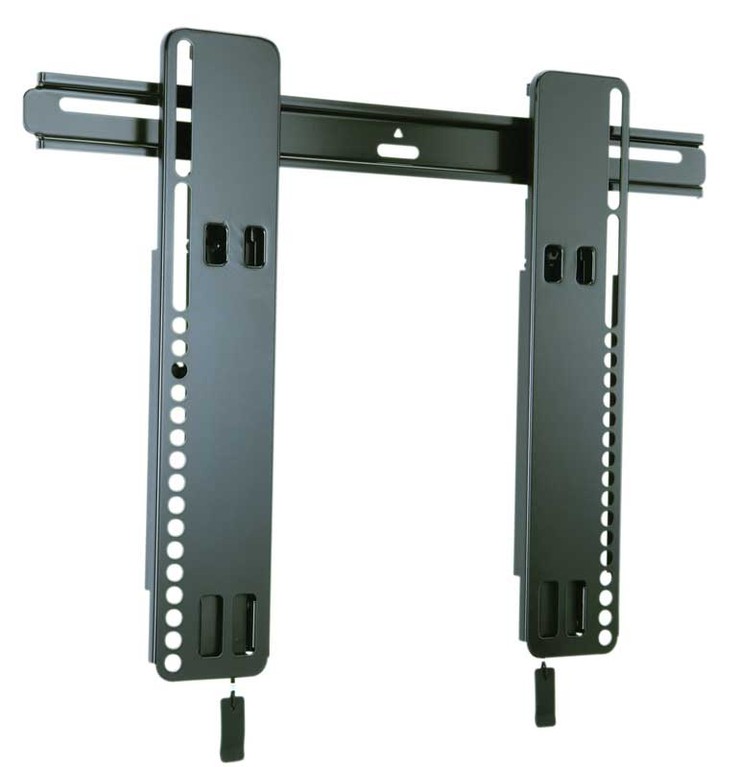 Sanus VMT15 Super Slim Mount
Sanus, the leading global brand of audio/video mounts, furnishings and consumer electronics accessories, announces it is now shipping the VisionMount HDpro Super Slim VMT15 Tilting TV Wall Mount for 26" – 46" flat-panel TVs weighing up to 100 lbs.
The VMT15 places ultra-thin TVs just .77" from the wall for an incredibly low-profile appearance and includes exclusive Adjustable Virtual Axis technology. Adjustable Virtual Axis technology was engineered by Sanus to accommodate virtually all TV brands on the market with varying depths and offer up to 10 degrees of smooth, effortless tilting with the touch of a fingertip.
"The VMT15 surpasses all other ultra-thin tilting mounts on the market. Sanus Super Slim tilting mounts are the only ultra-thin mounts in the industry that place TVs less than an inch from the wall and offer exclusive tilting technology, post-installation adjustments and cable management features."
- VisionMount Product Manager Jeff Lasch
The VMT15 is easy to install and use. Featured technologies include:
ProSet technology for easy height and leveling adjustments after installation

A ClickStand mechanism for easy cable access by holding the TV out from the wall

Quick-release tabs for fast TV removal

Lateral shift for perfect wall placement even with off-center studs

Adjustable Virtual Axis technology for effortless fingertip tilting

About Sanus
Sanus, a division of Milestone AV Technologies, designs and builds fine AV mounts, furniture, stands and accessories. Every Sanus product is engineered to enhance AV systems and the surrounding décor. Today Sanus offers more than 300 home theater units, TV and audio stands, mounts, speaker supports, AV equipment racks and accessories. Sanus products are available at thousands of retail locations worldwide and can be seen at the company's website: www.sanus.com.