RTI Ships AD-4 Four-Zone Distributed Audio Matrix Switcher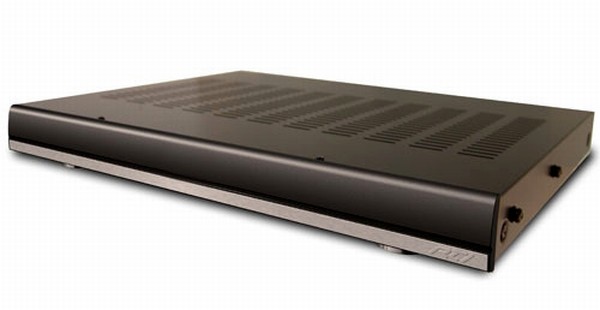 RTI AD-4 Distributed Audio Matrix Switcher
Remote Technologies Incorporated (RTI) today announced that it is now shipping its AD-4 four-zone distributed audio matrix switcher. Acting as an extension of RTI's control systems, the AD-4 offers a cost-effective, highly adaptable solution for distributing music throughout any residential or commercial installation. Containing both a matrix switching pre-amp and a built-in 8-channel Cool Power class D amplifier, the AD-4 distributes up to four analog audio sources to four zones. Added flexibility comes with the ability to augment four local audio source inputs with four remote source inputs. Users can now enjoy music from their bedroom CD player, kitchen iPod® dock, and office PC in any zone, with an amazing sounding 25 watts per channel.
Featuring a compact, low-profile design, the AD-4 is suitable for rack-mount or free-standing installations. Access to audio and control of remote sources is clean and simple using the RSP1 accessory wall plate and a single Cat-5 cable. Commercial and residential applications will benefit from a mute function that quiets the music when the doorbell or phone system rings. To meet the needs of larger projects, RTI's open architecture enables the control of multiple AD-4 units for additional zones.
"Our AD-4 offers a simple way to distribute music from a number of audio sources throughout any residential or commercial installation without breaking the budget. And when combined with RTI's central processors, remote controls, touchpanels, and keypads, audio is only the beginning. Our professional-grade control systems allow every aspect of your environment to work in complete harmony — from audio and video to lighting, temperature, and more."
- Pete Baker, vice president of sales and marketing for RTI
The AD-4 is designed to be a seamless extension of an RTI control system. The unit provides the audio switching, amplification, and distribution functions, while RTI central processors and user interfaces manage the audio source control, user input, and status feedback. Information such as the selected source, volume level, and tone control settings are available for each zone, with more advanced information such as song playlists, cover art, and tuner RDS data also available through tight integration with RTI's two-way enabled control products.
In addition to the AD-4, RTI has recently announced the upcoming release of several new sophisticated audio solutions, including the AD-8 eight-zone distributed audio system for larger installations. At CEDIA EXPO 2010, the company unveiled two exciting new integration drivers for its XP-8 processor that allow users to control and receive feedback from iTunes®, Squeezebox™ players, and other PC music, right on their two-way-enabled in-wall or handheld controllers. RTI's complete offering of multi-room audio solutions also features the innovative RTiDock, which is an iPod® docking station that is rack mountable and allows browsing of music libraries on TV displays or through the two-way enabled RTI control system.
The AD-4 is available now at an MSRP of $899. Additional information on RTI and its innovative control solutions can be found at www.rticorp.com.
About Remote Technologies Incorporated (RTI)
Remote Technologies Incorporated (RTI), headquartered in Shakopee, Minn., is a leading manufacturer of innovative, sophisticated, and user-friendly control devices for professionally installed electronic systems. RTI's wide array of award-winning control solutions — including handheld and in-wall universal system controllers, central processors, and accessories, programmed via RTI's Integration Designer® software — are marketed exclusively through a worldwide network of professional integrators.