RPG Hemiffusor W1 Scattering Diffusor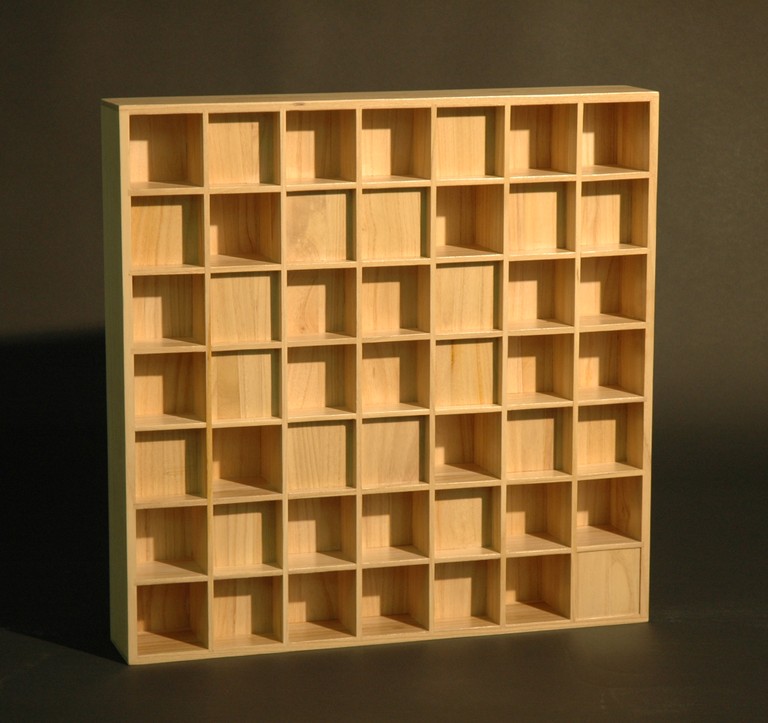 RPG Hemiffusor W1
The scientifically designed and tested HemiffusorTM that has become so popular for home theater, media and listening rooms is now available in an affordable, light weight, solid wood model. Each Hemiffusor W1 is hand crafted from Paulownia wood, which has earned itself the nickname 'The Environmental Tree' – see www.tropaul.com for more information on its many ecological benefits. Suitable for surface mount wall and ceiling applications, as well as lay-in standard 15/16" T-bar ceiling grid.
Problem
Specular reflections from flat, hard surfaces cause strong reflections that corrupt speech intelligibility and degrade music quality. Typically, fabric wrapped absorptive panels are used to control interfering reflections, with the undesirable side effect of deadening the space.
Solution
The Hemiffusor is the first and most affordable 2D QRD.It offers twice the reflection attenuation of the 1D QRD, because it uniformly scatters sound into a hemisphere. The Hemiffusor provides uniform, omnidirectional, broad bandwidth diffusion in an attractive ceiling or wall design element.
Specifications:
Finishes: Paulownia Wood (blonde color) with clear lacquer coating
Size: 23-5/8"T x 23-5/8"W x 4"D (Sits flush with T-bar for lay-in ceiling installations.)
MSRP: $399/unit, $749/box of 2
For more information, please visit www.rpginc.com, or look up a dealer at: http://www.rpginc.com/residential/dealers.htm