MTV Games 2nd Annual Rock Band Competition at Harrah's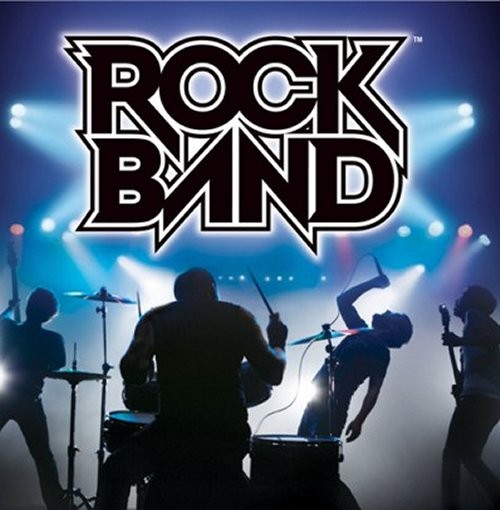 Win $10k and a chance to meet Ringo Starr
Harrah's Entertainment and MTV Games are once again seeking the best Rock Band gamers in the United States with The 2nd Annual Total Rock, Total Rewards Rock Band Competition. Five participating Harrah's Total Rewards Casinos will host Rock Band Nights. MTV Games will work with an additional 15 venues across the U.S. to host Rock Band Bar Nights, between May 1 and June 13. The top scoring band from each venue will receive a chance to enter and compete at the Bally's Atlantic City hotel and casino, July 1-2. The winning band will receive $10,000 and a once-in-a-lifetime opportunity to meet Ringo Starr.
Additionally, one lucky band will win a wildcard chance from an online competition at Harrahs.com and fly to Atlantic City in a private jet provided by XOJET. A camera crew, and a Rock Band expert will accompany the online winners to the 2010 Total Rock, Total Rewards Rock Band Competition, which will be produced by MTV Games, and hosted and judged by MTV Games, Harrah's and local celebrities.
"Harrah's is very excited to work with MTV Games and the iconic Rock Band brand again this year and we are looking forwarding to building on the successful events from the 2009 season. Total Rock Total Rewards Rock Band events create a lot of excitement in our resorts bringing in new guests and providing another entertainment option for our returning guests."
- David Norton, senior vice president and chief marketing officer, Harrah's Entertainment
"For the second year in a row, Harrah's is helping to extend the Rock Band brand across the nation with innovative and interactive experiences that bring it to life," said Christina Glorioso, vice president of marketing for MTV Games. "We can't wait to see how this year's competition unfolds with Rock Band fans sure to blow us all away."
This year's competition builds on the overwhelming success of 2009's Total Rock, Total Rewards contest. The winners, The Gurn Killers from New York City, received $10,000 and opened for the legendary B-52s at the House of Blues in Atlantic City.
More information and official rules on The 2nd Annual Total Rock, Total Rewards Rock Band Competition may be found online at http://totalrocktotalrewards.com, a one-stop resource for competing bands and Rock Band fans to register for the competition and find information on event schedules, song lists, special promotions, and videos and pictures from the various events. Competition updates and information is also available on Facebook: http://facebook.com/TotalRockTotalRewards and on Twitter: http://twitter.com/Total_RockTR 
Subject to regulatory approvals, the five participating Harrah's Entertainment casinos will be: Harrah's Joliet, Bally's Atlantic City, Bill's Gamblin' Hall & Saloon in Las Vegas, Caesars Windsor and Harveys Lake Tahoe.
About Harrah's Entertainment, Inc.
Harrah's Entertainment, Inc. is the world's largest provider of branded casino entertainment. Since its beginning in Reno, Nevada, more than 70 years ago, Harrah's has grown through development of new properties, expansions and acquisitions, and now operates casinos on four continents. The company's properties operate primarily under the Harrah's®, Caesars® and Horseshoe® brand names; Harrah's also owns the World Series of Poker® and a majority interest in the London Clubs International family of casinos. Harrah's Entertainment is focused on building loyalty and value with its customers through a unique combination of great service, excellent products, unsurpassed distribution, operational excellence and technology leadership. Harrah's is committed to environmental sustainability and energy conservation and recognizes the importance of being a responsible steward of the environment. For more information, please visit www.harrahs.com or on Facebook at: http://www.facebook.com/harrahsentertainment
About MTV Games
MTV Games is dedicated to creating, marketing and publishing high-quality, innovative interactive products that are relevant to the MTV audience and complement the core values of the MTV Networks brands.
cwall99 posts on May 21, 2010 16:02
You know, I saw Ringo Starr on the Daily Show a few months back and thought, "There's a guy who's decades past his prime." I'm not sure how motivated I'd be to meet him.

$10K, on the other hand….

Though it does bring to mind a comment someone made when George Harrison passed away… "It's kind of a shame to realize that Ringo Starr is the most dignified remaining Beatle."
Post Reply