RIAA, MPAA Employ a New Tool vs Pirates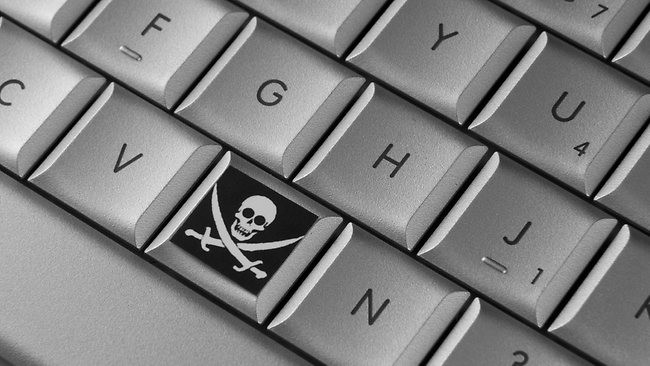 RIAA MPAA and ISPs sign on to new piracy control measures
Internet users in the US may have already received a warning in the mail from their ISP (Internet Service Provider) telling them that suspicious traffic has been detected and that they should stop this behavior or potentially face legal action. This is basically your ISP covering its butt in the event of a legal throw-down with a content provider that detects impropriety on the part of one of its customers.
Up here in Canada we've had a free pass on piracy enforcement with lax laws that have never supported litigious copyright holders. This has earned Canada a spot on International watch lists for having the highest rate of digital piracy and copyright offenders in the world. Canucks downloading reruns of Mr. Dress-up and The King of Kensington shouldn't expect the free-ride to last. Although the Copyright Alert System is US-only - the crackdown is coming to the Great White North. New laws supporting copyright holders were delayed by the recent election but it's only a matter of time before our major ISPs like Rogers and Bell sign similar agreements. Considering Canada has elected a Conservative majority you can bet that the needs of the entertainment industry will probably get the support it wants.
The Center for Copyright Information has been formed to streamline a process of warnings and potential litigation against those accused of digital piracy. The group was initially formed by a majority of music, TV and movie studios to protect their intellectual property, but the agreement has been signed by several key ISPs in the US.
The studios that formed the Center include: The Motion Picture Association of American (MPAA) and MPAA members like Walt Disney Studios Motion Pictures, Paramount Pictures, Sony Pictures Entertainment, Twentieth Century Fox Film Corporation, Universal Studios, and Warner Brothers Entertainment; Independent Film & Television Alliance; Recording Industry Association of America (RIAA) and members like Universal Music Group Recordings, Warner Music Group, Sony Music North America, and EMI Music North America; American Association of Independent Music
Participating ISPs include: AT&T, Cablevision, Comcast, Time Warner Cable and Verizon.
It should be noted that Audioholics does not, under any circumstances, promote the theft of intellectual property. However, there are many opportunities for blanket copyright enforcement measures to stifle technology and step on the American (or Canadian) citizen's fundamental right to private property. How exactly, is something we'll not get into here. Myriad is the circumstance owing to the frustration of the technophile who would only see sales and business models advance as quickly as the technology itself.
An example of the tangled piracy enforcement game – Warner Sues Superman.
But what the consumer needs to know is that even though your ISP has signed on to the Copyright Alert System, this doesn't mean there is an all-out assault on your right to anonymity as a customer. There is a process that you should understand and it works something like this:
If your ISP (not necessarily the stakeholder in any copyright claim) suspects you of piracy they will send a warning to the subscriber, whoever pays the Internet bill.

Ignoring the warning will result in follow-up measures that will carry pop-ups or requirements that you click to acknowledge receiving the warning.

If those warnings are also ignored you could face mitigation measures that include throttling or even permanent loss of Internet browsing until the user of the suspected subscriber's account has actively acknowledged the warning.
The Center says on its website:
"These steps will only be taken after multiple alerts and a failure by the subscriber to respond. This system consists of at least five alerts."
Section 512 of the Digital Millennium Copyright Act (DMCA) gives ISPs a termination policy for repeat copyright infringers. This is how the ISP can protect itself from the DMCA's safe harbor provision – in other words deflecting its liability for letting its customers slide on piracy.
However, James Assey, executive VP of the National Cable & Telecommunications Association says: "Consumers have a right to know if their broadband account is being used for illegal online content theft, or if their own online activity infringes on copyright rules – inadvertently or otherwise – so that they can correct that activity."
ISP customers have the right to request an independent review before any of the mitigation measures take place but there is a $35 fee for this review.
Nobody wants to think their ISP is ready to rat them out by turning over IPs and logs to the RIAA and MPAA so they can be sued. The Center has assured ISP users that it will never provide personally identifiable information to the copyright holder, unless of course they're required to do so via subpoena or court order. You can be assured that this new process of warning messaging will be the start of the process that could lead to litigation later.
Have any ISPs not signed the agreement? As for nationally recognized Internet Service Providers, Charter has thus far not signed on with the agreement. Does this mean Charter stands on the side of the privacy of its users? Don't bet on it! Not signing only means the company hasn't agreed to put its customers through the 5-warning process before instituting mitigation measures or turning over your personal information to copyright holders.
For my part, I think the MPAA and RIAA need to ask the advice of the editors of Freakonomics how to find incentive for users that allows copyright holders to profit from digital entertainment. Litigation is far too costly a stick to sustainably hold over the digital pirate. It might be far better to find a carrot.