Redbox Announces Blu-rays at Walmart - Soon Everywhere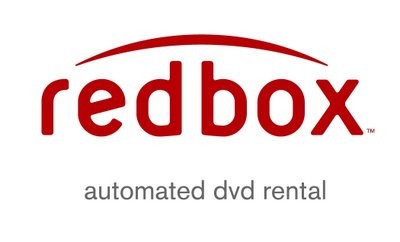 Redbox Gets Blu-ray!
Redbox, who has over 22,400 kiosks across the country is getting ready to release Blu-ray Discs to consumers in a nation-wide push for Blu-ray. Blu-ray Discs will be available in a majority of Redbox kiosks by July. While the details are still being released, Redbox has affirmed the obvious: Blu-ray won't be replacing DVDs, merely supplementing them. This would potentially affect selection at each location since the kiosks have a fixed amount of rentals available. There is, however, no information (yet) on whether the stock and inventory schedules will be changed to keep up with the change. In addition, according to their CEO, a majority of Redbox kiosks are not currently full, so there's space to add Blu-ray titles without removing any DVDs currently available.
The company has not officially released rental pricing for high-definition Blu-ray Discs, but consumers should expect them to be at least $2/day. Paul Davis, CEO of Coinstar (the parent company of Redbox) had this to say regarding the new format availability: "Granted, we'll be paying more for the Blu-ray titles, but you should also assume we'll be charging more."
Redbox has already had some experience with Blu-ray format, renting some at select Walmart stores in a test of the new format. From the Redbox.com website:
Now you can rent Blu-ray Discs from redbox kiosks at select Walmart locations. That's right, friend, get the movies you want, in the format you want, at the price you want to pay. Here are just a few of the terrific Blu-ray Discs now available at select redbox locations - something for everyone in the family! 
Redbox expects 15% of current renters to begin renting Blu-ray Discs. The announcement comes on the heels of an agreement between Warner Home Video and Redbox. The companies agreed to a 28-day window for new-release titles from the studio. Not all studios are playing nice, though. Redbox has been sending employees to retail stores to buy Universal Studios and 20th Century Fox titles as they release. Both studios continue to prohibit wholesalers from selling to Redbox. Fox wants a 30-day window on its titles and Universal wants even more. Both studios are being sued by Redbox to resolve the apparent impasse.
Recent Forum Posts:
mtrycrafts posts on April 04, 2010 18:49
gene, post: 698832
…. There is really no reason for this service when I have multiple Redbox kiosks within 2 miles driving distance from me all of which now rent Blu-ray.
Drum roll… and the rental price is….
j_garcia posts on April 04, 2010 15:27
ouchakov, post: 706218
I will set up a kiosk that will be called "Blubox" and charge $0.25 less than what Redbox would charge, obviously that would be stuffed with Blu-rays.
1) The stores that already have a contract with Redbox aren't going to install a competing product.
2) Blockbuster is already installing blue boxes in stores that don't have contracts with Redbox.
ouchakov posts on April 04, 2010 14:59
I got a great business plan.

I will set up a kiosk that will be called "Blubox" and charge $0.25 less than what Redbox would charge, obviously that would be stuffed with Blu-rays. I will also place them next to the Redbox kiosks. Now, does any VC want to invest a couple hundred mil in the idea ?

(Also, on an unrelated note, why did they have to call those airport full body scanners, "Rapiscan", it's just wrong).
Jack Hammer posts on March 17, 2010 19:05
j_garcia, post: 699835
Redbox.com Click on Find a Redbox.
I'll check out the website, thanks for the link.
Alex2507, post: 699838
Just drive around looking for a long line in front of a red box that has nothing you want to watch in it.
I keep odd hours so I have more issues with places being open than I do with waiting in lines.
j_garcia posts on March 17, 2010 14:37
On the weekends there are lines at the Rebox No blu in my boxes so it is a no go for me. I may hit them up for that one free disc though

Other than availability of new titles, I have no issues with Netflix. If I drop the movie at the post office on the way to work, it literally gets to them the same day and my next movie is en route the next day. I pay ~$1.20 /movie with them.
Post Reply