Ready or Not, Here Comes 802.11n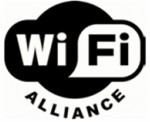 High definition home theater and IP communications have created demand for faster wireless networks. In the pursuit to get products on shelves quickly, are manufacturers rushing product to "...capitalize on 802.11n draft hysteria"?
Last week Linksys released early products based the new latest word in high speed wireless networking. The 802.11n protocol is also known by its hip-hop street name Wireless-N. The new protocol works by simultaneously transmitting two data streams through multiple channels to increase speed well above older protocols like 802.11g. IEEE (Institute of Electrical and Electronics Engineer) had agreed on the 802.11n proposal last January but the new standard has not been finalized and early testing suggests there are problems with interoperability.
The Wi-Fi Alliance is the group responsible for certifying all equipment that uses a Wi-Fi standard and they haven't yet developed the test for Wireless-N interoperability between products. The new Linksys devices will join those of several other network paraphernalia manufacturer's.
Encounter at Farpoint
Last month Belkin, Buffalo Technology, D-Link and Netgear all released routers with "draft N compliant". This means there is no assurance that "draft N" will translate to true 802.11n compatibility when the standard is finalized.
The Farpoint Group are a wireless technology advisory that recently tested the current crop of "draft N" products. The results were not promising. "draft N" routers by Buffalo and Netgear couldn't communicate with each other.
"These products don't perform as well as some products that have been out here for awhile..." Farpoint concludes that early product was pushed out too soon "…to capitalize on 802.11n draft hysteria" It's possible that compatibility problems could be resolved with future firmware and software upgrades but there are no guarantees.
It might be wise to wait until Linksys's parent company Cisco begins dealing the new technology to its corporate customers with fully certified products. The consumer market is getting hit early with rough drafts but corporate customers will be less experimental with incomplete standards.
Special thanks to Gadget Guides
Confused about what AV Gear to buy or how to set it up? Join our Exclusive Audioholics E-Book Membership Program!