Premier Debuts Tilt, Swing-out Mounts and GearBox Storage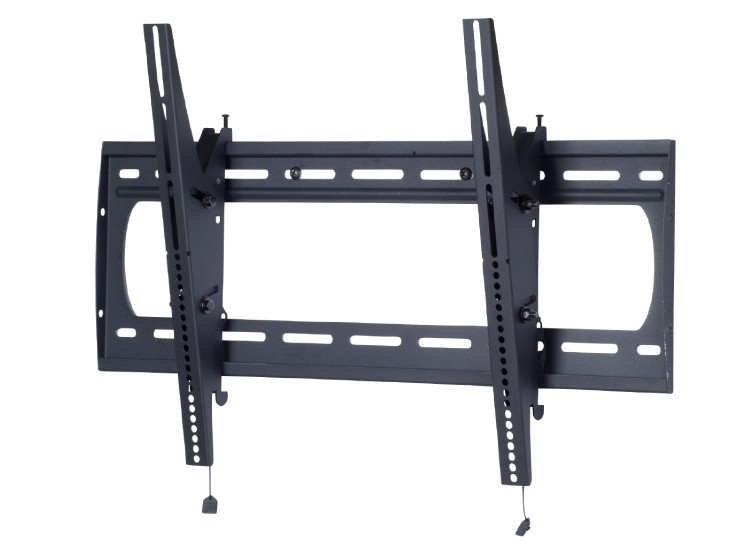 Premier Mounts P4263XT Tilt Mount
Three new products came out of Premier Mounts this week, including an modified version of their P-Series flat-panel wall mounts, the X-tilt. The new mount, the P4263XT will be debuted for the first time at InfoComm 2011. The new tilt mount is very similar to the company's P-Series, but adds extra downward tilt - up to 15 degrees, and more upward tilt - an unusual 10 degrees. They also integrated new quick release levers to make it easy to adjust by hand. Modified mounting brackets now come with auto-latching locks which will allow the back plate to quickly and easily fasten to the mount. They also added quick-release tabs to pull the monitor off the wall-plate when needed. It should speed up installation, and make the whole system easier to service. Overall, we've found Premier's flat panel mounts to already be pretty easy to use - and by "easy", I mean "quick and adjustable".
Next up was the Premier Mounts "lowPRO " wall mount. This mount is a swing arm mount that offers 3 placement options. That means your mount can attach and swing from the left, right or center. Having installed several of these types of mounts, that is a lifesaver when you are attempting to center a TV on the wall, yet have to deal with locating non-centered studs to secure the mount. Because it has three hinge points, the swing-out mount arm extends a full 30" from the wall. Hit two studs or anchor your mounts into concrete or block and you can safely hang a fairly heavy TV on the mount. What's funny is that Premier has yet to rate the mount for maximum weight or TV size. On top of giving you up to 30" of extension and left/right movement, the new lowPRO has 15 degrees of maximum downward tilt. When retracted, the aluminum mount sticks out a little less than 1-1/2" from the wall. For cable management, there are channels built right into the arms, so your installation should be nice and tidy, provided you aren't using gargantuan HDMI cables.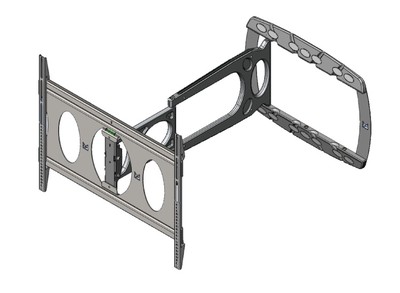 The last product they announced was their new Secure GearBox Shelf (PSD-GBSHLF). This is a storage box with a flat "shelf" top that will fit all of Premier Mounts' dual-pole carts & stands. The PSD-GBSHLF GearBox can be placed at any height along the dual-pole stand. It's designed to give installers and rental houses a place to securely place equipment such as source components and other A/V accessories safely in place where they can be locked away and protected. The storage area actually has integrated rack rails that are 3U high, so you can mount pro gear and keep it even more stable within the locked compartment (ventilation holes are located along the sides as well - and there is a CUS-FAN optional rear fan). The entire size of the unit is 5.35" high x17.88" wide x 12.29" deep. The downward-opening door is removable and there are 3 key options.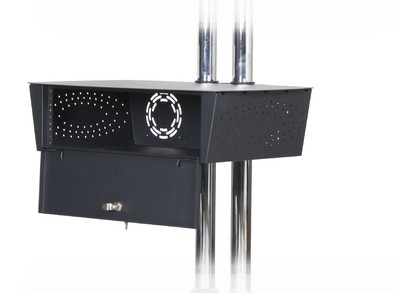 For more information please contact customer service at (800) 368-9700 or visit www.mounts.com