Philips and O'Neill Announce New Headphone Collection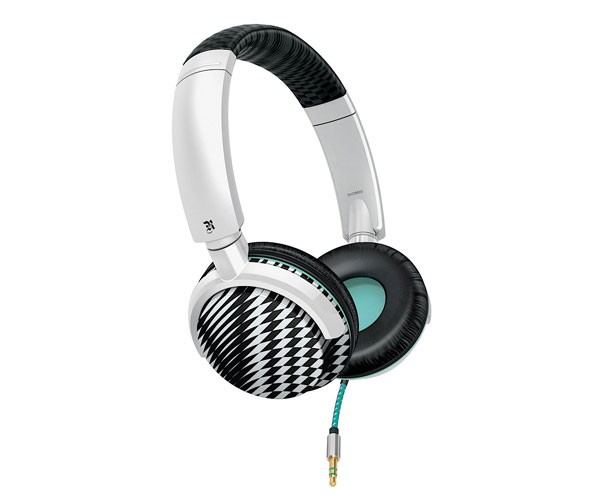 Philips | O'Neill Headphone Collection
Two pioneers of lifestyle innovation, Philips and O'Neill, have joined forces to launch a line of headphones designed to withstand the rigors of an active lifestyle: the new premium line of Philips | O'Neill Headphones gives you long-lasting durability and complete comfort so you can enjoy the music that fuels you every day, for as long as you want, no matter what you put them through.
The high performance Philips | O'Neill Headphones were tested on the toughest O'Neill team riders and specifically designed around the demands of those who live life to the fullest. They will never let you down, wherever you take them or however energized the sounds or action they accompany.
The Philips | O'Neill Headphone collection features four different styles, each completely unique and simple in design, yet able to withstand the challenges of the most dynamic active lifestyle.
Inspired by the heavy-duty materials and styling of wetsuit materials, The Stretch headphones – the toughest in the new line-up – delivers high performance. Both impact and high stress-crack resistant, it retains flexibility and strength for a whole new level in headphone resilience.
All models in the Philips | O'Neill Headphones range offer something for the most active and toughest lifestyles. The Snug model does it all in style: a set of imposing flat-folding, headphones that deliver flawless fit and sound with bold graphics. The in-ear selection includes The Covert, a discreet bud with deceptively powerful sound impact and iPhone control, while The Specked includes a range of three striking colored in-ear buds, with tough yet stylish tangle-free cords for longer listening experiences. 
Nick Andrews, Senior Manager, Consumer Marketing at Philips, comments: "This range realizes the synergies of Philips simplicity and innovation and O'Neill's set of core values based around the concept of innovation in style and technology. Our new Headphones are totally uncompromising in their durability – because they've been tested on our test animals: the toughest O'Neill riders, the most uncompromising and daring boarders around." 
Eppo van Berckelaer, Global Marketing Director at O'Neill, said: "O'Neill and Philips share a long and successful history of product innovation, working to create products that allow people to get the most out of their lives. Knowing how important music is to the lives of our consumers, I now encourage everyone to get out there and test the headphones for themselves."
The Philips | O'Neill campaign will be spearheaded by selected O'Neill team riders, including 9-time Big Mountain Rider of the Year Jeremy Jones, fearless big wave surfer Mark Mathews and two-time Freeride World Tour Champion Ane Enderud. As three of their sports' toughest and most enduring champions, these riders have put the headphones to the ultimate test in the context of their own unique and demanding lifestyles.
In addition to launching at IFA, the headphones will be showcased during the Deeper movie premiere tour in October and November. Guests at these events will be treated to a headphone-enabled 'Deeper Listening Experience' in Amsterdam, Los Angeles and New York City during the screening of Jeremy Jones' groundbreaking freeride snowboarding movie.
The new Philips | O'Neill Headphones will be available at retail stores throughout Europe and the US from September 2010.
About O'Neill
O'Neill, the original Californian surf, snow and lifestyle brand, was founded in 1952 when a young man named Jack O'Neill took his unstoppable passion for surfing and used it to beat Mother Nature at her own game. Pioneering the world's first neoprene wetsuit, Jack had successfully found a way to extend his surf sessions in the bone-chilling breaks of Northern California. He opened up the garage doors to his first surf shop in Santa Cruz soon after. While many things have changed since those humble beginnings, Jack's initial vision of producing functional and innovative boardriding products continues to lie at the core of everything the company does. O'Neill's set of core values – innovation in style and technology – has seen the brand devote itself wholeheartedly to the evolution of action sports. From the first ever neoprene wetsuit and surf leash, to the world's first stitchless boardshorts and range of groundbreaking wearable electronics, O'Neill's spirit of innovation will always drive the company forwards.
About Royal Philips Electronics
Royal Philips Electronics of the Netherlands (NYSE: PHG, AEX: PHI) is a diversified health and well-being company, focused on improving people's lives through timely innovations. As a world leader in healthcare, lifestyle and lighting, Philips integrates technologies and design into people-centric solutions, based on fundamental customer insights and the brand promise of "sense and simplicity". Headquartered in the Netherlands, Philips employs approximately 116,000 employees in more than 60 countries worldwide. With sales of EUR 23 billion in 2009, the company is a market leader in cardiac care, acute care and home healthcare, energy efficient lighting solutions and new lighting applications, as well as lifestyle products for personal well-being and pleasure with strong leadership positions in flat TV, male shaving and grooming, portable entertainment and oral healthcare. News from Philips is located at www.philips.com/newscenter.