Phase Technology Announces PC SUB WL Wireless Subwoofer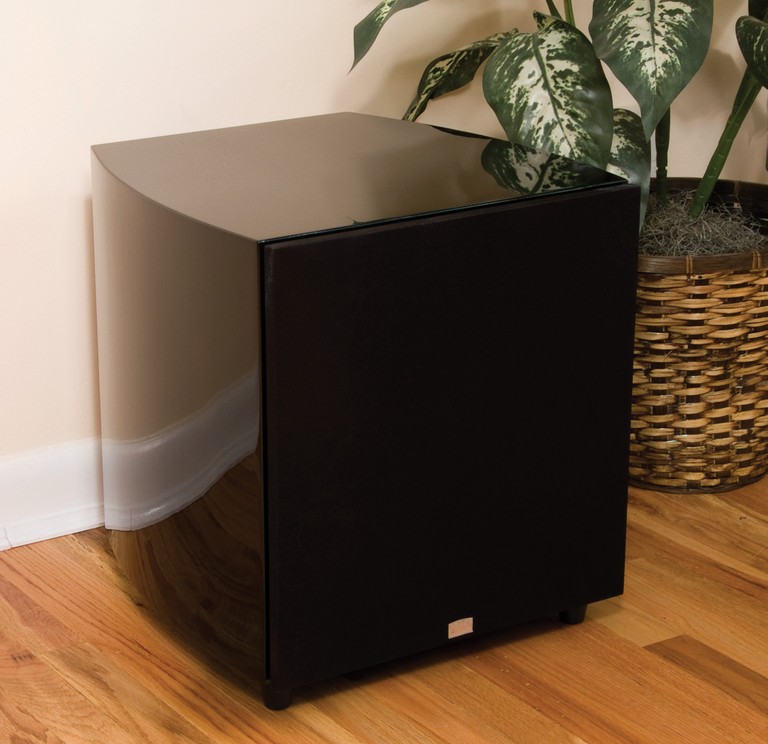 Phase Technology Wireless Sub
Phase Technology has announced that its PC SUB WL wireless subwoofers are in stock and available for immediate delivery.  The PC SUB WL brings intense bass performance with wireless convenience to the home theater or audio system, requiring only an AC power connection for operation.  It features a downward-firing active woofer and front-firing passive bass radiator, enclosed in a stylishly curved cabinet that reduces distortion from standing waves while giving the sub an elegant, modern look. The woofer and radiator have ultra-long excursion specs, providing up to 2.5" of peak-to-peak motion.
A built-in receiver, operating on 2.4 GHz, receives the subwoofer signal from a small transmitter attached to the SUB OUT on the user's sound system.  Signals are digitally transmitted in an uncompressed audio format.  Standard RCA terminals are also provided for users who prefer a wired connection to their sound system.
"These are some of the best performing subwoofers we have made and with their wireless connectivity they are some of the easiest to install," said Duke Ducoff, Vice President of Sales, MSE Audio Group.  "Even though they have a compact size, their output rivals that of giant subwoofers.  Also, these efficient long throw designs are superbly linear, making the Power WL Series the perfect addition to any music or home theater application."
Available sizes include 8", 10" and 12".  While the subs can be used with any system, the PC SUB WL finishes complement Phase Technology's Premier Collection Series, with a choice of high gloss black or satin cherry. 
About Phase Technology
Phase Technology Corporation® is one of the few fully-vertically integrated American speaker manufacturers. Known for its industry-leading engineering and product development team, the company started as United Speaker Systems in 1955 as an original equipment manufacturer. Today, Phase Technology products are designed and engineered in the company's facilities in Jacksonville, Florida, and most are still built in the USA. With over five decades of design and engineering innovation in the manufacture of high quality, yet affordable speakers, Phase Technology builds Speakers for Your Life™. Phase Technology is a member of the MSE Audio Group based in Overland Park, Kansas. www.phasetech.com. 888-PHASE TK.
sholling posts on October 31, 2010 18:07
Those of us with homes not prewired for speakers and subs, and with subs at the back of the room find the technology very interesting. I'd love to retire the cable running along the wall of my family room. The question will be how well it works. But let's not forget that Hsu has already been there and done that with their ULS-15.
munroe posts on October 31, 2010 16:46
Phase Technology WL-10 pic

I can't wait to calibrate it & my 12" Adire Rava with the Denon 4311CI…
gliz posts on July 29, 2010 11:35
I agree completly with the above post
haraldo posts on July 29, 2010 10:36
Thx Clint

However, I'm in my "critical corner" today…..

Why a subwoofer with wireless technology?
- Wireless does nothing positive for sound quality
- Increases price
- More stuff that can break
- Perhaps mobile phones may interfere with transmission and provide noise and…. perhaps this may be troublesome or even hazardous if playing at very loud levels
- Transmitters everywhere…. how does that interfere with your body getting all these signals inside the house has there been done any serious research as to how this really affect us?, although very low in amplitude level, more and more and more wireless transmitters around cannot be good…..

On positive side, one less cable
Post Reply