Phase Technology CineMicro One 5.1 System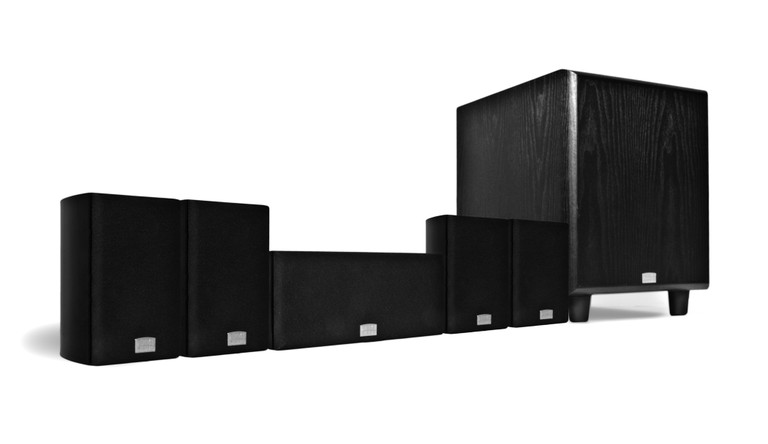 Phase Technology CineMicro One
Phase Technology has introduced the CineMicro Series, a new line of audiophile-grade speakers for home theater applications.  The 5.1 CineMicro One system comprises four satellite speakers, a dual-woofer center channel speaker and an 8-inch long-throw subwoofer in all-wood, acoustically neutral enclosures. The system may easily be expanded to accommodate 6.1, 7.1 or 7.2 audio requirements.
The CineMicro One incorporates specially engineered features to produce sound that matches that of larger high-end residential speaker systems.  The speakers incorporate Phase Technology's Absolute Phase crossover networks for consistent sound throughout the room, with superior vertical and horizontal off-axis performance.  Small yet powerful, the CineMicro One speakers handle 100 watts per channel.  The speakers complement users' décor with a high-gloss hand-polished piano black finish on the satellite and center units.  Center and satellite units may be easily wall-mounted, or can be placed on a shelf.
"The CineMicro One was designed and engineered with sound quality that belies its size as the top priority," said Duke Ducoff, VP of Sales, MSE Audio Group.  "With its full-fidelity sound and attractive appearance, it is the perfect choice for customers who want rich, encompassing audio without having the speakers take up a lot of space in the room."
CineMicro One satellite speakers measure 6.5" x 5" x 4.5"; the center channel speaker measures 10.5" x 4.5" x 4.75"; the subwoofer is 15" x 12.5" x 11".
About Phase Technology
Phase Technology Corporation® is one of the few fully-vertically integrated American speaker manufacturers. Known for its industry-leading engineering and product development team, the company started as United Speaker Systems in 1955 as an original equipment manufacturer. Today, Phase Technology products are designed and engineered in the company's facilities in Jacksonville, Florida, and most are still built in the USA. With over five decades of design and engineering innovation in the manufacture of high quality, yet affordable speakers, Phase Technology builds Speakers for Your Life™. Phase Technology is a member of the MSE Audio Group based in Overland Park, Kansas. www.phasetech.com. 888-PHASE TK.