Outlaw Audio Breaks Into Loudspeaker Market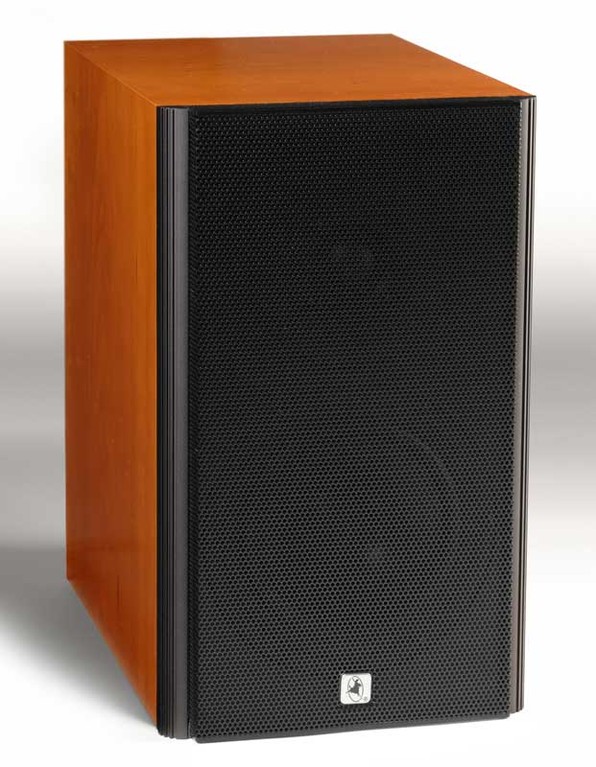 Outlaw Audio Bookshelf Speaker
EASTON, MA (5/15/07) – Outlaw Audio, the leading direct-to-consumer Internet electronics manufacturer, has introduced its first full-range loudspeaker, the Outlaw Bookshelf Loudspeaker. Designed and hand-built in the USA to audiophile-grade performance standards, it is equally adept for use in high-end two-channel or home theater applications.
"Since we launched Outlaw eight years ago, hardly a day has gone by without someone asking us about speakers," commented an Outlaw spokesman. "As many of us have a great amount of experience with loudspeakers, it seemed like a fair question. However, the reality is that we were hesitant to enter the highly crowded field of loudspeakers unless we felt we could offer something truly special at a great price. Well, now we can do just that – and it gives us great pleasure to introduce our first loudspeaker."
The Outlaw Bookshelf Loudspeaker features audiophile-grade crossover components, and high-end drivers. In order to assure complete sonic compatibility, each loudspeaker will be tested and matched to within 1⁄2 dB of Outlaw's reference standard. This ensures that speakers, even if bought at different times, will be optimally matched to one another for excellent performance.
The Outlaw Loudspeaker's 25 mm (1-inch) silk dome tweeter is custom designed employing precision Scandinavian parts, including the copper cap and vented former. The tweeter is fully video shielded, and includes a bucking magnet to virtually eliminate stray magnetic forces. It is capable of extremely linear and clean output up to 22 kHz.
The low frequencies are handled by a long-throw 5-1/4" SEAS woofer for deep, controlled bass extension down to 54 Hz (+/- 3 dB). In addition the enclosure utilizes identically dimensioned internal and external port baffle flares for perfectly balanced pressure equalization, to virtually eliminate any audible air turbulence. Each Outlaw Bookshelf Loudspeaker employs two pairs of sturdy five-way binding posts, and is fully compatible with bi-wire or bi-amplification applications.
A high-frequency adjustment switch allows the tweeter output to be boosted or lowered by 2 dB to compensate for acoustically 'live' or 'dead' rooms. Finally, each loudspeaker employs a proprietary three-position Boundary Compensation switch to tailor output for placement near walls, corners, or in open air.
The Outlaw Bookshelf Loudspeaker's furniture-grade cabinet is constructed of low-resonance MDF with hand-painted black finish or optional book-matched cherry veneer, and includes a perforated metal grille. It is currently available exclusively through the Outlaw's website at www.outlawaudio.com. at a retail price of $999 per pair for black finish, or $1099 per pair for cherry veneer.
Outlaw Bookshelf Loudspeaker Specifications:
Sensitivity: 87 dB
Rated Amplifier Power: 50 – 200 watts
Impedance: 8 Ohms
Frequency Response: 54 Hz – 22 kHz (+/- 3 dB)
Drivers: Tweeter: 1" custom silk dome designed and manufactured utilizing precision Scandinavian parts
Woofer: 5-1/4" SEAS driver with die cast magnesium basket, treated paper cone, low-loss rubber surround and 26 mm CCAW voice coil
Linear coil travel: 10 mm peak-to-peak
Boundary Compensation switch: 0 dB, -2 dB, -4 dB starting at 400 Hz where it plateaus at 250 Hz and remains flat to resonance
High Frequency Switch: +2, 0, -2 dB starting at 4 kHz, peaking at 20 kHz
Dimensions: 12-1/8" x 10-15/16" (w/ grille) x 7-1/4"
Weight: 16.5 lbs.
About Outlaw Audio
Privately owned Outlaw Audio designs their own line of high-performance, high-value consumer electronics products and markets them exclusively via the Internet from their www.outlawaudio.com website. The recipient of numerous major awards and "Recommended Component" ratings from major publications, Outlaw's products are widely regarded by audiophiles around the world.
highfihoney posts on May 17, 2007 07:00
Tex-amp, post: 269899
Since when does a 54hz bottom end extension qualify as full range?
Im glad you said that,more like mid range.
Andreas posts on May 17, 2007 06:42
Hopefully a review is coming soon.

I'm really interested to how the Outlaw would compare to Totem Model 1, Dynaudio Focus 140 (or the 42/52 series) and PMC DB1+.

Andreas
Tex-amp posts on May 17, 2007 06:10
Since when does a 54hz bottom end extension qualify as full range?
Seth=L posts on May 17, 2007 01:21
Ah, bull!!! I started a thread on this already.
Post Reply