Olive Media O6HD Music Server Announced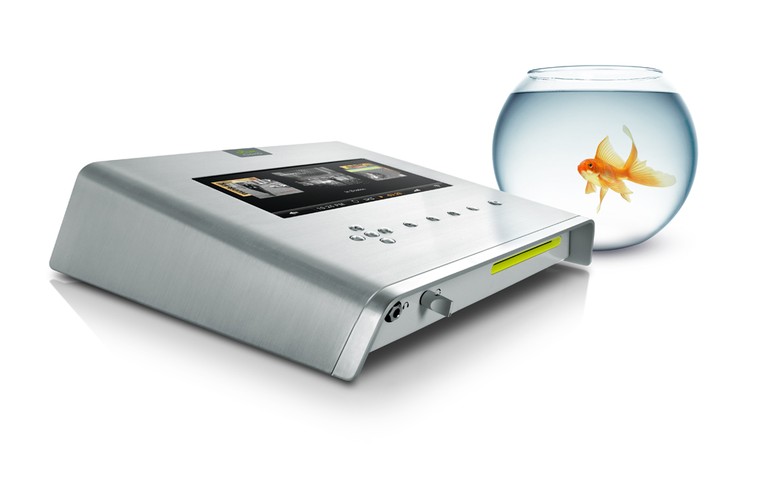 Olive Media O6HD Music Server
HD music server manufacturer Olive Media Inc. debuted its flagship offering, the handcrafted Olive O6HD music server for home stereo systems. The culmination of over five years of design and innovation in the category, the O6HD is an audiophile product with every design choice on the O6HD was made with purity of sound as a priority. The O6HD is Olive's most advanced offering to date. Olive pioneered the HD music category, matching recording engineers' golden standard of 24-bit studio recording sound and up to 192 kHz sample rate. This offers music lovers an experience that is claimed to be more than "250 times the resolution of CDs and as perfect as recorded music can get."
"When approaching the O6HD design we sought the highest possible quality for each component, without compromise. Primary for us was creating the most faithful playback of high quality audio in digital format. Nothing has been spared. Supporting 24-bit playback enables a rich and emotional experience not found with other digital music solutions. MP3 files are infamous for compressing tracks to the point of destroying the depth and nuances of a performance, even CDs are incapable of reproducing the way music sounds as it is recorded live in the studio. The O6HD achieves this and is the Olive ideal."
- Dr. Oliver Bergmann, co-founder and CEO of Olive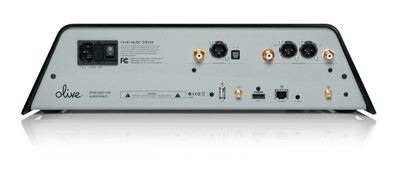 This attention to performance with component choices represents the details that audio purists crave:
Fully balanced differential DAC Design
At the heart of the 06HD is a fully balanced differential DAC, with a matched pair of TI's top-of-the-line 24-bit/192 kHz DAC modules (Burr-Brown PCM1792) for the inverted and non-inverted signals on each of the right and left channels. With a Signal-to-Noise ratio of 124 dB, the sounds come from a truly black background, revealing all the nuances and subtleties. The patent-pending DAC design is enhanced with additional premium components:
Ultra-low jitter master clock
A separate temperature-compensated crystal oscillator, with jitter of less than 10 picoseconds after re-clocking virtually eliminates jitter. This best in class clocking eliminates the edginess issues found in some digital music players. The resulting sound is of unequaled transparency and tonal accuracy.

High-performance Sample Rate Converter
The new O6HD uses the latest TI SRC4194 to up-sample any lower audio standard to 24-bit/384 kHz, guaranteeing incredible purity in high frequencies and low-level detail.

High-end output stage
Enjoy warm, open and spacious sound. The O6HD eliminates slewing induced distortion by using ultra-fast op-amps with at least 20V/us slew-rate, and a gentle 2nd-order Bessel reconstruction filter. Witnessed in its exceptionally flat frequency response (+0/-0.5db, 20Hz-20kHz) and ultra-low THD+N of less than 0.0007% (at 20Hz-22kHz)

Dedicated headphone DAC
The O6HD also features a separate 24-bit/192 kHz PCM1792 DAC and TPA6120A2 High Performance Audio Amplifier for headphone use, giving users the sharpest possible sound regardless of how they're listening.

High-Precision Linear Power Supply
The obsession for sound performance behind the O6HD's design is further evidenced with the unique presence of dedicated power supplies for the analog and digital components. The highly sensitive analog section is powered by a dedicated linear power supply with a custom-built ultra-low noise toroidal transformer. A separate AC line filter, with noise attenuation at close to 80dB, reduces noise floor from the start.
Iconic Design, Hand-Built in the USA
Olive's O6HD embodies design with purpose: each feature in the service of performance, the whole an aesthetic treat. To deliver on this promise, Olive has selected design elements that first and foremost enhance the listening experience. The pinnacle of Olive's sound, technology, and design, the O6HD ultimately serves as a showcase piece for the home.
More than just a shell, the O6HD's elegant aluminum enclosure eliminates operational noise and resonances. A distinctive angled front includes a huge 10.1" glass-on-glass color touch-screen, both of which allow for easy navigation of the music library. The music library has capacity for up to 6,000 CDs in original quality or up to 20,000 High Definition tracks on the O6HD's internal 2TB hard disk drive, which is cushioned in 8 layers of noise-canceling padding.
Even the 06HD's Anti-Vibration Feet play a role in producing sound that is pure, with each foot designed in a 2-part, special polymer mold. This allows the chassis to float above its supporting surface and protect it from outside vibrations and resonances, which can negatively affect sound performance. Furthermore, Olive has chosen a unique fan-less cooling system further eliminates operating noise.
Taken together, these deliberate choices allow the O6HD to deliver an exceptional music experience in a stunning industrial design. Olive has set a new tone in a category otherwise known for audio components stuffed into boxes while at the same time producing the culmination of technological and aural advances in that category.
The care that went into the design of the O6HD also goes into its construction. The entire series is custom-built in small quantities at Olive's facilities right in downtown San Francisco, USA. This ensures the highest quality for each and every product; nothing is left to chance.
Pricing and availability
The O6HD music server is available in limited quantities directly from Olive (www.olive.us; 1.877.296.5483) for $4,999 (2TB). Olive is available worldwide through a network of authorized distributors. More information on product specifications, features, pricing, images and other multimedia assets are available at www.olive.us.
For more details, visit the Olive 06HD Product Page
About Olive
Based in San Francisco, Olive brings the ease and accessibility of digital music to your home stereo system, without sacrificing sound quality. Led by a team of music lovers, Olive makes the world's top rated HD Music Servers and Multi-Room Players that deliver a music experience without compromise. Engineered for High Definition audio Olive employs state-of-the-art 24-bit DAC designs and only the best in high-performance analog audio components. Adding a convenient touchscreen interface, a beautiful industrial design, and a compelling value has resulted in several hundred press awards since the launch of the first Olive music server in 2005. For more information, please visit www.olive.us.