NXE Announces ActiveSLEEVE Universal iPod Sport Arm Sleeve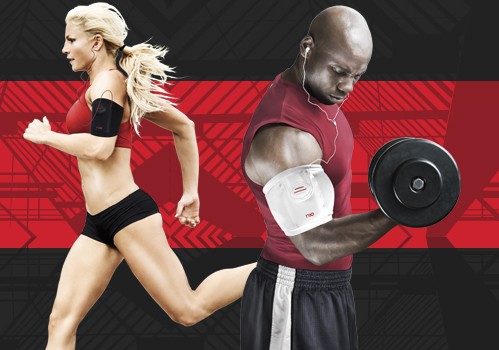 NXE Announces ActiveSLEEVE Universal iPod Sport Arm Sleeve
NXE, known for its mobile accessory designs, announced the ActiveSLEEVE Arm Sleeve, an extremely lightweight and breathable arm sleeve that allows active individuals accessibility and enjoyment of their mobile device without the weight or annoyance of carrying it. The sleeve acts as an extension of the athlete and will house both MP3 players and mobile phones including Android smartphones, the Sprint EVO, the Droid X, an iPod Nano, an iPhone 3G and 4G, and just about everything in-between. Ditch the uncomfortable, unforgiving, and uninspiring case-and-strap systems that have been holding back your workouts. The ActiveSLEEVE is athletically-inspired and allows freedom of movement and unobstructed use in a limitless variety of athletic and outdoor activities.  Additional product features include:
Moisture-wicking, Breathable Comfort – The high-end, breathable material stretches to fit any arm size or shape, with extreme comfort. Moisture-wicking technology keeps your device safe from perspiration.

Cushioned Pillow Pocket – A perforated foam-mesh lining inside of the device pocket keeps your screen safe and provides added protection.

Ergonomic & Simplistic − Slip-on sleeve design stretches over arm and allows for free range of motion while staying in place. A simple Velcro closure with textured grip tab allows quick access to device, as well as blind access when the sleeve is worn under clothing.

Universal Device Compatibility − Sleeve pocket can adapt to most mobile phones and portable music players. Vertical Velcro strip allows closure flap to cinch down and securely hold device in place, even during the most active training.

The ActiveSLEEVE is available in three sizes at nxeproducts.com and retails for $29.99 (2 pack).
About NXE
Headquartered in Scottsdale, Arizona, NXE brings more than 30 years experience in the design, development and manufacturing of private label accessories for some of the largest and most prestigious CE companies in the world, to the ever-changing mobile accessories industry.  Founded by industry veteran, John Bosch, NXE is a synergy of designers who are passionate about their designs and their goal to manufacture forward-thinking, distinctive, and premier accessories for today's portable media and communication devices. As a result, NXE's mobile accessory line stands apart from current market offerings with a distinguished edge that is unique, useful, and undeniably protective of your device. For more information, visit nxeproducts.com or call (888) 693-7868.