Niles Introduces Subwoofers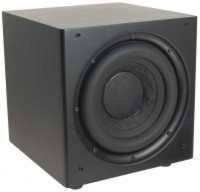 Miami, FL - MAY 3, 2006 - Niles Audio Corporation, The First Name in Custom Installation, has introduced its first line of high-performance powered subwoofers. With four new powered subs, Niles dealers can now provide their clients with a top-to-bottom solution-from the company's in-wall, ceiling-mount, or wall-mount loudspeakers to these new robust subwoofers. The Subwoofer lineup features the SW1000, SW300, SW12 and SW10 powered subwoofers, all built with long-term performance, power, and expansion in mind.
  "With the launch of these new powered subwoofers, our installers now have a complete Niles solution," stated Mike "Sparky" Detmer, vice president of sales and marketing for Niles. "Combining the new powered subwoofers with other Niles loudspeaker products gives designer/installers total design flexibility to create a wide range of options for their clients."
The SW1000 features a high power, compact design capable of producing prodigious amounts of bass from a subwoofer of minimal space. The built-in digital amplifier is capable of peak output of 1000 watts (600 watts RMS). The sub sports a long excursion 10-inch carbon fiber impregnated paper cone woofer with cast aluminum frame. Control features include high and low level inputs with music sense and voltage trigger circuitry. Cascade audio outputs facilitate the connection of additional woofers. A special circuit enables different settings for music and movies that can be automatically triggered from a surround sound processor or Niles IR system. Adjustments are provided for low pass frequency, phase and output level.
The SW300 is a flexible, high-performance model that uses a larger cabinet and relies on a rather substantial 300-watt power amplifier and 12-inch carbon fiber impregnated paper cone with butyl rubber surround and cast aluminum frame to deliver superior performance by reducing breakup and lowering distortion. An advanced digital amplifier design provides prodigious power with little heat, and front mounted level, phase and low pass controls allow for easy setup and adjustments. The sub features high and low level inputs with music sense and voltage trigger circuitry, and cascade audio outputs facilitate the connection of additional woofers.
As with the SW1000, the SW300 delivers a low-frequency punch and exceptional amounts of deep, tight bass. An 11-layer no void birch ply cross-braced cabinet provides the ultimate in rigidity and sound clarity and a removable metal grille provides for design and installation customization. Both models feature special circuitry that enables different settings for music and movies that can be triggered automatically from a surround sound processor or Niles IR system.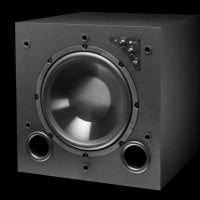 The SW10 and SW12 feature a 10-inch and 12-inch injection molded TCCTM (Talc, Carbon and Ceramic filled) polypropylene woofer with butyl rubber surround for accurate bass response and clean deep bass tones. The subs' class AB analog amplifier design provides significant dynamic output power-125-watts for the SW10 and 260-watts for the SW12. Front mounted controls allow for easy frequency and level adjustments.
Optimal system integration is built into both the SW10 & SW12. The cascade audio outputs facilitate easy connection to other system components and easy expansion is further enhanced through the incorporation of cascade trigger outputs. Both models feature removable cloth grilles.
All four Niles subwoofer models are designed to deliver the right combination of performance, size, value and aesthetics to accommodate any specific job requirement. All subs feature superb build quality, which dealers have come to expect from Niles for over 28 years.
Niles SW Powered Subwoofers Details:
RCA LFE input bypasses all filtered inputs
Left and right stereo summing inputs
On/off system trigger input accepts 3V-30V AC/DC
Gold plated connection terminals ensure long term performance
Phase control switch ensures optimal system integration
Adjustable low pass filter
Switch-able Music/Movie modes (SW1000 and SW300 only)
Frequency response: 30-160Hz (SW10), 27-160Hz (SW12), 25-150Hz (SW300) 28-160Hz (SW1000)
The MSRP for the SW10 is $424.95 each
The MSRP for the SW12 is $574.95 each
Corporate Information
Niles Audio Corporation, based in Miami, Florida, is a 28-year-old company that is recognized as the First Name in Custom Installation™. As a leading designer, manufacturer, and marketer of audiovideo custom installation products, Niles Audio has ridden the wave of success on the strength of seven valuable principles including a commitment to a reliable, high-performance, application-specific, product design philosophy, a complete and up-to-date product assortment with just in time delivery, extensive training and technical support with exemplary customer service and strong dealer relationships. Niles is a model brand based on strength, reliability and outstanding performance with a wide range of award-winning, innovative products.