New Klipsch Reference Line Speakers & Subwoofers Preview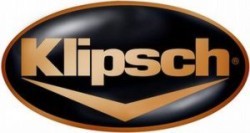 CES breaking news before the show? Yes Audioholics has it for you!
Yes, through super secret inside sources, code-named shallow throat. High risk was involved in bringing you this information. Pictures are not available and I fear my source may have met a tragic end somewhere between Hope and Indianapolis .
We have learned that Klipsch will reveal a whole new Reference line of speakers. These new speakers will feature evolutionary changes in their lineup. The speakers in vinyl finish include the model designation of RF-82, 62, and 52 for floor standing, RB-81, 61 and 51 for bookshelf and C-62 for center channel.
All of these new speakers will include a new tractrix horn for improved high frequency response. Included is an all-new substantially increased baffle ribbing in the lower panel and around the horn throat mouth to improve acoustics and reduce enclosure resonance. The F-82, 62, B-81, 61 and C-62 implement improved tweeters that use an all-new 9 oz ceramic motor. The rest of the vinyl-finished line will receive a neodymium motor with a finned heat sink that will provide smoother high-end response, higher extension and better dynamic capabilities at higher SPL levels.
The enclosure sizes will be slightly larger than previous models and will provide lower frequency extension. New multi-way binding posts, outrigger feet and nicer vinyl finish including Cherry, round out the changes.
Klipsch will also announce an all-new wood finish speaker line with model designations of RF-83, 63 and RC-64 center channel. The change to this new line is dramatic and include all of the above mentioned enhancements and an all new driver layout to include triple woofers, all new professional grade 1.25 inch titanium tweeters and an all new woofer design that have new motor structures for greater control, output and power handling.
A new cabinet with modernized design includes knife-edge back that looks expensive and refined compared to previous Reference lines. Furniture grade veneer and premium binding posts round out the significant changes.
To match the above lineup, Klipsch will announce new WDST surrounds designated by the model number RS-62, 52 and 42 that include all of the above changes to the horn and tweeters. The RS-62 uses the new ceramic motor. The RS 52 and 42 will receive the neodymium motor.
In addition to the new surrounds, Klipsch will announce changes to the KS-525 THX Ultra II surround speaker These changes include better power handling, smoother response and better dispersion characteristics.
Not to be left out, Klipsch will announce a completely new subwoofer lineup, with the model designations of RPW-10, RW-10d, RSW-10d, RT-10d and 12d
RPW-10 is an all new design representing high-performance and value. It's a single fiber-composite front-firing 10" driver in a front slot-ported enclosure. It uses a 200-watt RMS digital hybrid amplifier. Feature set is minimal using traditional volume, crossover and phase controls on the back panel. Finish is black or silver vinyl. (This replaces the current RW-8.)
RW-10d and 12d are based on the existing RW-10 and 12. They use the same drivers and cabinets with the Corner Ports and basically the same amps. The significant change from previous models is a new control system that uses a new (as-yet-unnamed) digital user-interface consisting of a digital display and 5-button cursor control.
All functionality is done through this panel that is mounted on the front leading edge of the top panel. The digital processing includes all of the features found before and also includes three new EQ modes (Flat, Depth, Punch) and three global preset modes (Movies, Music and Night). The finish is vinyl and these replace the current RW-10 and 12.
RSW-10d is smaller version (by about 25%) of the current RSW-10. It looks almost the same but that is where similarities end. It has a new 500-watt digital hybrid amp and an all-new, in-house designed, high-excursion aluminum cone 10" woofer and passive radiator - that are said to be radically better than the current drivers. It also has the same digital controls and feature set as the RW-d models. Cherry and Black vinyl finishes will be offered. It replaces the current RSW-10.
RT-10d and 12d are radical new designs. These are triple driver subs using one front-firing active driver and dual rear-firing passive radiators. The woofer is the same platform used in the RSW-10d. The RT-10d uses 10" drivers and the RT-12d uses 12" drivers. The cabinet is a six-sided box but three of the sides are short making it look like a triangle when viewed from above. This new design allows the individual to place it neatly into a corner for less intrusion into the room and greater output by way of corner loading. The amplifiers used are 800-watt RMS designs with dynamic capability of over 2000-watts. The all-new digital control system provides powerful digital processing on board and ARC™ technology - a patent-pending, in-house designed Adaptive Room Correction system. The new correction system will include a microphone and is said to be very accurate. Additionally, the processor has five preset modes and an on-board demo capability. Additional comments about the new subwoofers included a short burst of adult expletives indicating that these subwoofers were monsters that will bring the house down. We shall see soon enough!
Confused about what AV Gear to buy or how to set it up? Join our Exclusive Audioholics E-Book Membership Program!