NetStreams and Polk Audio to Introduce IP Networked Loudspeakers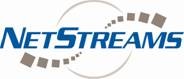 Austin , TX - March 17, 2004 - NetStreams , America 's leading Networked Audio solutions provider and manufacturer of the DigiLin XT-IP Network Audio System, announced a cooperative marketing program with premiere loudspeaker manufacturer Polk Audio. The companies see their technologies as being complementary, thus opening up opportunities to jointly promote their respective products.
DigiLin X provides uncompressed, full-bandwidth networked audio distribution for higher audio fidelity than that offered by other whole-house audio distribution systems. Polk Audio is a leader in high performance loudspeaker systems, including the newly announced LC i Series of audiophile-grade in-wall and in-ceiling loudspeakers and Performance Enclosures.
"We love the DigiLin X system and see it as a significant step forward in distributed audio performance and consumer convenience" said Polk Product Line Manager Al Baron. "The added ultra-performance of our LC i Series speakers would be wasted connected to limited bandwidth distributed audio systems. Conversely, the fidelity benefits of NetStreams' products cannot be appreciated when connected to mediocre performing in wall speakers."
"We are delighted with the sonics we experienced with a variety of Polk loudspeakers we mated with our SpeakerLin XT module" commented NetStreams VP of Sales & Marketing Buzz Goddard. "The smooth, accurate quality of Polk's loudspeakers helps showcase the clarity and power of our IP controllable amplifiers."
Specific actions the two companies will take include the demonstration of each other's products at CEDIA and other trade and consumer shows, mutual web links, the bundling (by AVAD distributors) of Polk speakers with NetStreams' SpeakerLin X IP-based digital amplifiers, as well as future product design collaboration.
DigiLin X, is comprised of IP-based audio products networked to distribute audio and control signals over an Ethernet or wireless network, using TCP/IP. Using internationally accepted standard protocols affords an easy and instant interface with a wide variety of systems and products, and control via any web browser equipped device (in addition to the provided keypads). Examples of interfaces that NetStreams believes will become popular with its customers are PDAs, web tablets, and PCs as well as existing non-web based control systems already on the market.
Polk Audio's four LC i Series models feature technologies such as advanced ring radiator tweeters and Aerated Polypropylene cones. These are the same technologies used in Polk's critically acclaimed LS i Series loudspeakers to deliver the performance of stand-alone models. The rectangular models feature Polk's patented Power Port technology and available Performance Enclosures for consistent, high quality bass response.
About Polk Audio
Polk Audio is an international manufacturer of home and car loudspeakers, with headquarters in Baltimore Maryland . Polk Audio are The Speaker Specialists®, designers and manufacturers of loudspeakers for home, car and office. Founded by Matthew Polk and George Klopfer in 1972,Polk Audio holds over 45 patents for advances in loudspeaker design and technology. Polk products are distributed the US and Canada and in over 50 countries. Consumers can reach Polk Audio by phone (800) 377-7655 or by email [email protected] .
About NetStreams
Headquartered in Austin , Texas , NetStreams provides sophisticated networked audio leading the marketplace in technological innovation. NetStreams is committed to utilizing state-of-the-art human engineering to create home entertainment products that are truly user-friendly and future-compatible. NetStreams is creating the future of home entertainment today.
For additional information on NetStreams and its innovative products, please visit www.netstreams.com .