Netflix Raises Prices, Offers Streaming-only Plan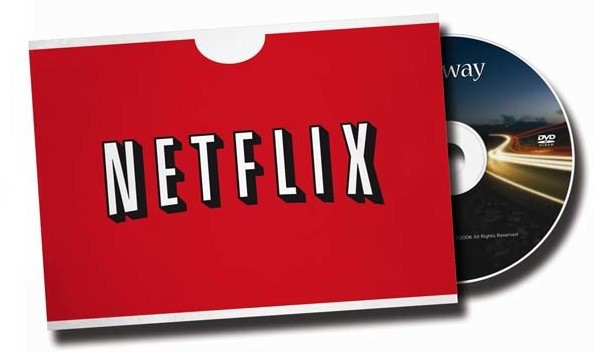 Netflix Raises prices
We got a notice from Netflix today indicating they were raising the prices of their 3-out at-a-time Blu-ray-enabled plan by $3/month. They attributed the price increase to an increase in the amount of television and movie content available for streaming. Netflix was apparently feeling the pinch of new fees for additional content.
To temper the change, Netflix also announced that they have added a $7.99 streaming-only plan with no DVD rentals. This is in response to the increased demand for Netflix' streaming service which are now available in televisions, Blu-ray players... toasters. Here's the content of the email:
We want to let you know about two important changes to the Netflix service.

1. The price of your current plan, which includes access to Blu-ray discs, is changing from $20.99 a month to $23.99 a month. This new price will be effective with your next billing statement on or after January 2, 2011, and will be referenced in your Membership Details. With your current plan you can both instantly watch unlimited TV episodes and movies on your computer or TV and receive unlimited DVDs by mail.

2. We now also offer a new $7.99 a month plan which lets you instantly watch unlimited TV episodes and movies on your computer or TV. This plan does not include any DVDs. All the titles you can watch instantly on your current plan are also available on this new plan, and as a reminder, not all titles on DVD are available to watch instantly. This new plan is available immediately – if you'd like to switch to this new plan at any time, simply visit Your Account.

Why the changes? Our selection of TV episodes and movies available to stream has grown dramatically, and as a result most members want us to deliver unlimited movies and TV episodes two ways: streaming instantly over the internet plus DVDs by mail. The price change will allow us to continue to offer the popular plan choice of unlimited TV episodes and movies streaming instantly along with unlimited DVDs. The new plan, which does not include DVDs, is a great option for the increasing number of members who only want to watch instantly. The $7.99 a month price reflects no DVD shipping costs on this plan.

We hope you're enjoying great TV shows and movies from Netflix, and that you'll continue to enjoy Netflix on whichever plan you choose. We realize you have lots of home entertainment options, and we thank you for your business. As always, if you have any questions, please call us at 1-800-715-2146.

–The Netflix Team
Our response? Publish this email to congratulate them for the streamin-only plan... and also to drop our plan to the 2-out at-a-time option, thus reducing Netflix' income by a net of $5/month. If you're going to raise prices, you have to accept the consequences. If everyone drops their plan our guess is that Netflix will cease raising prices and go back to their original plan.
Recent Forum Posts:
GlocksRock posts on November 24, 2010 09:05
I think this is enought to make me go back to Blockbuster, I don't really use the streaming feature that often.
Rowdy S13 posts on November 24, 2010 07:57
I dont think the prince increase is all that bad, but we also changed plans. We went from 2 out at a time, to 1 out. We had already been thinking of doing that anyway, the increase was just the nail in the coffin. But I am excited that they are adding much more content to streaming, as well as finally adding 5.1 surround sound!

Sean
flamingeye posts on November 23, 2010 22:40
Yap I got the notes too, but I was on the $10.99 for one BR at a time witch now is $11.99 and I can`t go to a lower plan so I will not be able to join you in the rebellion, but still $1more is not much to complain about, I will still be with you in spirit though
xego posts on November 23, 2010 22:35
I couldn't use to use Firefox to stream only IE, now that has changed and they both work. I have a Sony BD S570 and the netflix streaming was cutting out quite a bit. I would get an error message about my network blah blah..although the settings are the same as they were a minute ago when it was working. It seems a bit better now but far from perfect. I was considering even getting a roku even though it would be redundant, if it works it would be worth it. I am going to wait and see. Not sure if the problem is with Sony, or Netflix or my ISp? any thoughts?
emorphien posts on November 23, 2010 18:52
eugovector, post: 768418
Have you tried calling Netflix tech support, or trying a different browser?
Haven't gotten to getting in touch with them but I've tried Firefox, Chrome and IE. It seems to be crashing Silverlight which is the issue.
From what I've found online this seems to have happened before and most suggest uninstalling then reinstalling Silverlight. Did that like a month ago and it did nothing. The random functioning this weekend followed by not functioning now makes no sense since my computer hasn't been changed or rebooted in over 23 days.
Getting in touch with them is on my to do list. It's just not very high on it at this particular moment.
Post Reply