NBC Grinching Christmas Rockefeller Center telecast?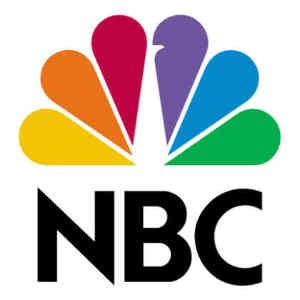 NBC vs. Union...
The union that represents NBC's producers, writers and technicians today vowed to pull the plug on the network's "Christmas in Rockefeller Center" telecast  which includes the lighting of the famous Rockefeller Christmas tree and dozens of celebrities tomorrow, because management has failed to bargain "fairly" with them. In an attempt to "Save Christmas," the union has setup a website – http://NBCStoleChristmas.com – that highlights the "Grinch" at NBC and they're using online advertising and text messaging to promote their efforts. While we don't necessarily take the side of the union against NBC, a detailed news release from the union follows:
NBC's failure to bargain fairly with the union that represents nearly 3,000 of the network's producers, writers and technicians has put the lighting of the world's most famous Christmas tree at serious risk. In an attempt to save the annual "Christmas in Rockefeller Center" special, the union launched a new website today – http://NBCStoleChristmas.com – that highlights the "Grinch" within NBC.

National Association of Broadcast Employees and Technicians (NABET-CWA) Local 11 president Ed McEwan said the union is angry about stalled negotiations for a new contract. NABET-CWA's prior contract expired in March, and there has been very little progress since talks began more than a year ago. In the meantime, management has grown increasingly hostile, ignoring the concerns of the union's membership.

"We can't let the Grinch at NBC steal another Christmas from thousands of honest working people," said McEwan. "This charade must stop. Christmas is supposed to be a time of goodwill, but the network's management is trying to hide behind their fancy lights while leaving their employees in the dark."

Hoping that further contract negotiation dates can be set without a full strike during NBC's Christmas tree lighting, the broadcast technicians are using online advertising and text messaging to promote their efforts. Updates on NABET-CWA's campaign are available by texting "Grinch" to 228466 or by registering their cell phone numbers at the new website.

The union's principal goal is to protect job security from the network's attempts to dismantle how technical work is assigned, so that NBC's employees who primarily perform those tasks are allowed in the bargaining unit.

"This would protect NBC's flexibility by letting non-union employees do technical work, provided it doesn't become their primary job," said McEwan. "This is an enlightened way forward for both the company and the union. It provides job security for our members and flexibility for NBC as the TV industry continues to rapidly change."

NBC's bargaining team has totally disregarded the union's attempt to move their relationship firmly into the 21st century, while continuing to press a disastrous seniority scheme that would allow management to protect a favored group of less-experienced employees from layoffs.

Jane Krakowski, of '30 Rock,' and Zachary Levi, of 'Chuck,' are scheduled to co-host NBC's 12th annual "Christmas in Rockefeller Center" telecast, which is in jeopardy, on Wednesday at 8 p.m. ET. The celebration is scheduled to feature Michael Bublé, Aretha Franklin, Alicia Keys, Barry Manilow, Shakira, The Roots and The Radio City Rockettes, according to the network's website.
Resources:
NABET-CWA action website - http://NBCStoleChristmas.com
NABET-CWA text message updates – Text "Grinch" to 228466
BMXTRIX posts on December 06, 2009 12:41
I have never liked unions as much of what I hear about unions go against the concept of capitalism. I don't get the processes by which unions work and how it actually benefits the companies.

Teacher unions have produced many lousy teachers and are not setup to produce better teachers.

Labor unions often lock out those who are not a part of the union from simply doing the work they are trained for and want to do regardless of the union.

It's like a mafia forcing others to do their bidding and bullies of that nature deserve to be torn down, and torn apart and ridiculed for the stupidity they perpetuate.

I've had several friends who have worked for unions and they continually swear up and down that the union was nothing more than a scam for money and in their youth they were happy to be a part of that scam, but it definitely allowed them to be pretty darn lazy.

Frankly, if the market can only afford $8.00 an hour, then people only deserve $8.00 an hour. If the market does well and can afford more, and the people working there DESERVE more, than they should get that pay, but good/bad ownership should dictate that, not some go between bully enforcer.
Polygon posts on December 06, 2009 01:01
Seth=L, post: 654917
Business owners never like unions, so it comes as no surprise.
I don't own a business and I have to agree with him.
MapleSyrup posts on December 05, 2009 22:13
Zimbo
Opperative word is "typically". Of course its not exclusive.
California, Michigan (where Detroit is), are two such places.
New York City jobless rate hits 9.6% - a 12-yr. high
So I don't know what you mean by New York City as "doing well". In fact, all the cities you cited as an example of being the "most difficult" to find a job , except, maybe, Miami, are laden with government and union mandates.
As for DC:
On the other hand, most of November's job gains were in services or government. If the stimulus spending has had any effect, it has been to preserve government jobs. Private hiring remains weak. Construction, manufacturing and business professionals are still shedding jobs.
LINK
In O's administration, those big businesses are greedy son's o' guns. Yet TARP'S biggest recipient was big business, including government jobs.
With more than 1.8 million civilian employees, the Federal Government, excluding the Postal Service is the Nation's largest employer.
LINK
This isn't good. Government jobs do not create wealth; only redistributes it. Private business, especially small business, creates wealth.
It seems to me that local housing bubbles, and reliance on the auto industry are more important.
That's interesting since much of today's American car industry's ruin is dueto poor management; including catering to heavy union demands. Please watch the video in my #15 post. If anything, you'll love the music. (Afterall, who doesn't love a Brazilian samba?) Also, the housing bubble is due primarily to, yup, government mandates. Give loans to everyone. It's sustainable only when housing value raises, though at the slightest decline, people, rightfully so, panic, worsening what would be a mere natural downturn in the market. This is what triggers bad recessions and depressions.
Happy job hunting, ya'll.
zhimbo posts on December 04, 2009 05:35
MapleSyrup, post: 655383
Have you noticed that the areas hardest hit by our modern-day recession, self-afflicted to hurt us as badly as it is, are typically areas, like Detroit, which have the most government and union mandates for businesses to follow?

Just something to consider.
Really?
Toughest places to find a job
City / Jobless per advertised job
Least difficult:
Washington, D.C. / 2.0
Baltimore / 2.7
San Jose, Calif. / 3.1
Salt Lake City / 3.2
New York / 3.4
Most difficult:
Riverside, Calif. / 13.4
Las Vegas / 14.4
Miami / 15.8
St. Louis / 19.9
Detroit / 21.6
I don't know all the relevant details for all these cites, but is there really such a clear trend? New York City is doing very well, for example.
It seems to me that local housing bubbles, and reliance on the auto industry are more important.
MapleSyrup posts on December 04, 2009 01:41
Mrfuse
Jesus was a Union Man!
Unfortunately those who drool for power and control frequently mischaracterize Jesus. Pretty sad. I don't think Jesus cares if one is a union man or not. I certainly don't.
My guess is that if yu didn't allow yourself to depend on union bargaining s much you would have moved yourself on to a higher paying job or even created business by yourself or with partners.
I bought a crappy boombox from Walmart and it serves me and my family quite well.
Post Reply