AV Quick Takes: NAD Joins The Cinema Designer, and Active 8K HDMI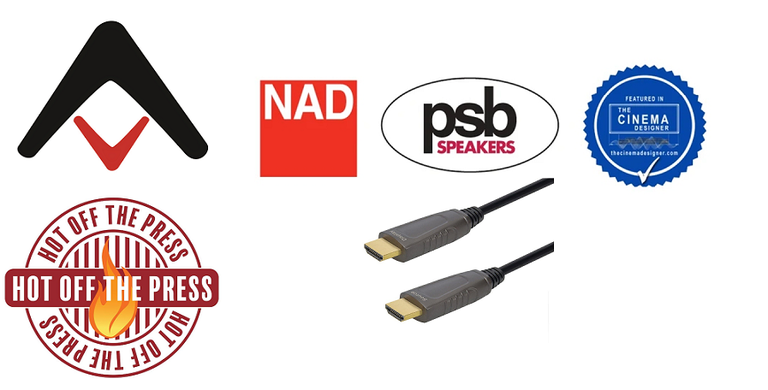 NAD Electronics and PSB Speakers Join The Cinema Designer
NAD's AV receivers, processors, and power amplifiers are now available on The Cinema Designer's online database, along with a number of custom-install loudspeaker offerings from NAD's sister company, PSB. The Cinema Designer (TCD) is a powerful cloud-based design tool that enables custom installers to create all-in-one dedicated theater or media room designs quickly and efficiently. The design tool also creates support documents and aesthetic renders so the customer can see how the finished product will look, down to the smallest details.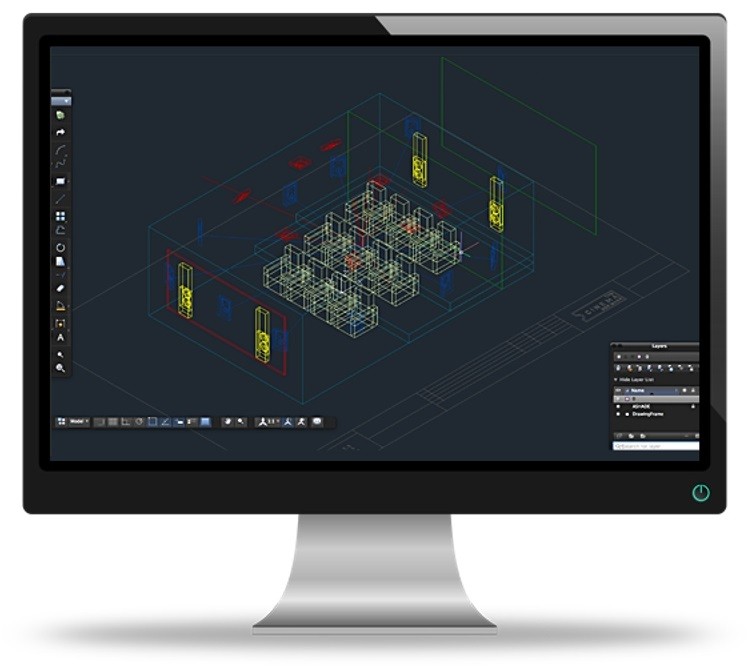 The folks behind TCD claim that it can do in minutes what would have taken an experienced designer weeks to do in years past. According to TCD, the designer can calculate dimensions and even create a 3D CAD drawing for any theater design in less than 30 seconds, before automatically producing comprehensive documentation that meets the minimum standard required to enter the CEDIA Awards. TCD also works with a software called D-Tools System Integrator, which is an estimation, design, and project management solution that allows installers and dealers to calculate local area pricing for a build project, including taxes, labor, and other associated costs. Using TCD in conjunction with D-Tools System Integrator, the dealer/installer can follow a project all the way from initial design to final completion. NAD and PSB are joining many other prestigious brands that work with TCD, including Anthem, Denon, Focal, KEF, Monitor Audio, Paradigm, and Perlisten.
NAD Electronics and PSB Speakers are brands with a long history of providing great sound to our end customers, but the environment in which they are placed can have a huge impact on the end result, particularly in an immersive audio system. The Cinema Designer takes the guess work out of the design stage and calculates all of the requirements to generate a detailed design. TCD optimizes the AV performance in a media room or home cinema, getting the very best out of the components and giving the client the best experience.
— Peter Gibb, CI Business Development for Europe at Lenbrook (parent company to NAD and PSB)
TCD is delighted to add NAD Electronics and PSB Speakers to our database of products. These brands have great heritage in the audio industry and have a proven track record of performance and reliability. NAD's philosophy of Full Disclosure Power on their amplifiers fits perfectly with our ethos of having accurate specifications for products so that TCD's end result matches the design it creates.
— TCD inventor, Guy Singleton
More information: The Cinema Designer
Monoprice Long-Run 8K Certified HDMI Cables
For years, one of the tricky parts of designing a high-performance theater was routing the necessary cabling between a projector and an equipment rack that might not even be in the same room. The advent of HDMI reduced the cable count, but long cable lengths and high bandwidth don't always mix. What can you do if you want to future-proof your installation for the (eventual) 8K revolution, but your projector is 50 feet from your other gear? Luckily, Monoprice has recently launched a series of ultra-slim, long-run 8K Certified HDMI cables that should help ease the transition to 8K. A 24-foot cable costs $100, while the maximum length of 65 feet runs $141. It's also available in 32-foot ($108) and 49-foot ($125) lengths. That's certainly not free, but it's not insane pricing, especially when you consider that the Active Optical Cable (AOC) technology supports uncompressed video at resolutions up to 8K/60Hz and 4K/120Hz, at lengths that were simply not possible with traditional copper cables. AOC uses an active chipset and optical fiber to improve signal performance over longer lengths.
The cables also feature the highest fire-resistance rating you can get: CMP Plenum. That means they are safe to be used in walls, beneath floors, inside risers, and even in plenum spaces and air ducts. So while they might be perfect for your home theater, they'll also be used in schools, conference rooms, airports, hospitals, or any public space with drop ceilings. The cables deliver 48Gbps bandwidth and are certified by an HDMI-authorized testing center. They are guaranteed to support all HDMI 2.1 features that the associated gear offers. They also feature very low EMI emission, according to Monoprice.
More information: Monoprice SlimRun AV 8K Certified Ultra High Speed Active HDMI Cable
Confused about what AV Gear to buy or how to set it up? Join our Exclusive Audioholics E-Book Membership Program!