Monster Cable Sues Fanny Wang Over Headphones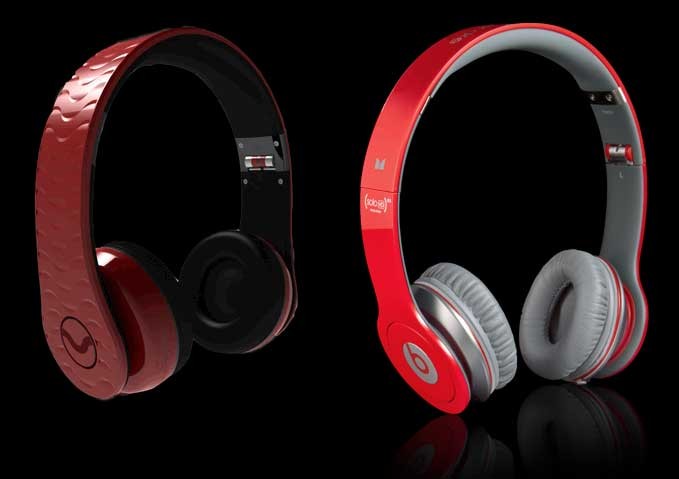 Monster Sues Fanny Wang Headphones
Just 4-days after launch on December 14, Monster Cable and Beats Electronics (Beats by Dr. Dre) have sued new headphone competitor Fanny Wang Headphone Co. for patent and trade dress infringement. Monster Cable and Beats by Dr. Dre have also filed an injunction to keep Fanny Wang Headphone Co. from attending CES, a major consumer electronics show aimed at introducing new products to retailers and distributors around the world.
Prior to starting the costly manufacturing process of launching a new technology product, co-founders of Fanny Wang Headphone Co. Tim Hickman and David Adam began by researching what consumers desire in audio accessories.  The trend of many manufacturers was a unibody style, with vendors including Beats, Shure®, Sony®, Soul® and many others.  The Fanny Wang On-Ear Wangs fit the new fashion trend without infringing on any design patents or trade dress rights claimed in the lawsuit.
Here's the problem... for one, the headphones DO look similar in design: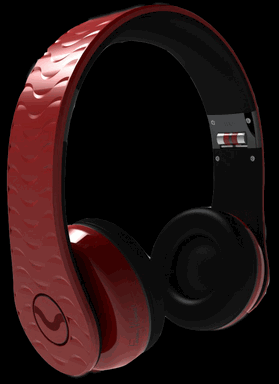 These are the Fanny Wang Headphones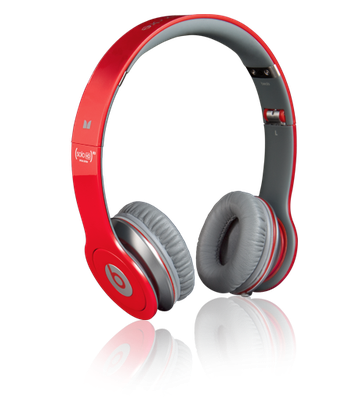 Here are the Beats by Dr. Dre
As you can see, the hinge systems are nearly identical as is the general unibody design. Another point likely causing additional levels of angst, however, is the fact that (according to Fanny Wang and Monster) the sound engineer behind Beats by Dr Dre is also working on the Fanny Wang headphone line. There are some frivolous points brought up by the initiating letter by Monster, but honestly, I think they just can't help themselves and they are so used to putting out these types of lawsuits that I believe they might get a bit overzealous (you can almost hear the lawyers smacking their lips with glee each time a new case is suggested to them).
This case, however, seems to be a bit unique. In fact, we think it might just be legitimate. I know, perish the thought. We're not making a statement declaratively either way, but it has some merit, erroneous points aside (for instance, the Fanny Wang packaging in no way looks similar to Beats By Dr Dre.)
In response to the lawsuit, Fanny Wang Headphone Co. has posted a public letter to Monster Cable and Beats Electronics countering their claims.  The full letter, as well  as the lawsuit, is available to read here.
"After initial review of the lawsuit, we found the claims of patent and trade dress infringement frivolous and unfounded. Monster has claimed they we have copied their packaging, which couldn't be further from the truth.  In addition, the idea that Fanny Wang Girlz could be confused with the Beats spokesperson, Dr. Dre, is ridiculous. Looking at Monster Cable's previous litigious behavior, including over 110 lawsuits filed, we believe they are using the litigations as a way to squash competition before it begins. By not allowing Fanny Wang to attend CES and piling on court fees, they will seriously impact the financial health of the company."
- Tim Hickman, CEO and co-founder of Fanny Wang Headphone Co.
Fanny Wang Headphone Co. is a new line of ultra premium headphones, which launched on December 10, 2010.  With fashion brands outpacing tech brands over the last year, Fanny Wang is setting itself apart by providing a superior sound, eye-catching style and competitive pricing – the best of fashion and technology for audio.  The headphones are available at www.FannyWang.com.
What do you think - could this be Monster's first (or one of their first) legitimate lawsuits, or are they blowing more hot air?
Alain Singapore posts on December 31, 2010 09:04
I find that both look like cheapo crapy headphones. Both should be sued for bad taste and likely bad acoustics by the people of America
mtrycrafts posts on December 29, 2010 15:29
tmoney, post: 777339
….

I'm not sure what to make of it, yet. Maybe wait and see if Fanny shows up at CES.
Well, that will certainly tell us how the court ruled on the injunction part of the suit at least. I doubt the Monster Piranha will win this and would love to see them have to reimburse another few $100k legal fees as they did with the Mini Golf case.
tmoney posts on December 29, 2010 12:01
Drumming up support

Fanny Wang is taking advantage of the media here. I found the Help Fanny(TM) Beat(TM) Monster(TM) page on FaceBook.

I'm not sure what to make of it, yet. Maybe wait and see if Fanny shows up at CES.
Jimmy Harmon posts on December 28, 2010 13:00
I was going to chime in then I remembered that I got a "D" in Intellectual Property.
gmichael posts on December 28, 2010 11:37
I don't know how similar they are, or if Monster has a case or not, but I just don't care anymore. They have sued way too many people for way to little for them to ever get my support. Good luck to the Chinese porn company, Monster Wang.
Post Reply