Meedio Essentials HTPC Software only $20!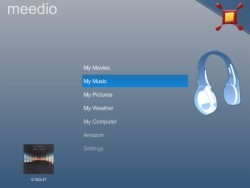 Houston, TX - April 14, 2005 - Meedio announced today that its developer community has submitted 200 plugins, themes, and extensions to the Meedio Add-In Directory (MAID). To celebrate, the company is discounting its Meedio Essentials digital media center application to $20.00 until April 30. Meedio Essentials, which recently won a 2005 CES Innovations and Design award, normally retails for $59.95 from the company's website at meedio.com . The application, built on top of Meedio's open platform, is favored by many developers for the ease with which it can be customized and extended.
Meedio Essentials turns an existing PC into a powerful media center by letting users organize and access their digital media with a television and remote control. Meedio Essentials is completely customizable, with access to innovative plugins for RSS news, Skype, Netflix, recipes, web browsing, movie listings, and many more. The full list of 200 add-ins can be freely downloaded from the Meedio Add-In Directory at
meedio.com/maid
and also from within Meedio's "10 foot" television interface.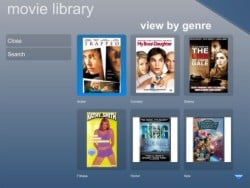 Meedio also offers Meedio HouseBot, a home automation server that allows users to monitor and control their lights, appliances, A/V equipment, and other devices using customizable graphic interfaces for PCs, touchscreens, TVs, and PDAs. Meedio HouseBot supports a growing list of popular devices including X10, Z-Wave, IR, and RS232. Meedio HouseBot normally retails for $99.95 but as part of this promotion Meedio is selling both products together for only $109.95.
"Both the quality and quantity of third-party themes, plugins, and extensions created by the Meedio Developers Network demonstrates the real power of the Meedio platform. Our developer community never ceases to exceed our expectations; they are a truly ingenious and productive bunch." stated Meedio CTO Pablo Pissanetzky.
About Meedio, LLC
Headquartered in Houston, Texas, Meedio develops innovative software for digital home entertainment and automation systems. Meedio provides a robust middleware platform, a suite of plug-in applications, a customizable user interface, and an extensible media library. Meedio sells direct to consumers, and through installers and OEM system builders who create complete digital home solutions built on Meedio software.