MatrixStream Launches IPTV Platform for 4G Networks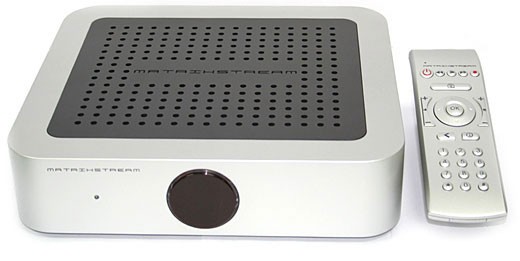 Matrixstream MX1020HD set-top box
MatrixStream Technologies announced the launch of an IPTV platform over next generation wireless 4G networks such as LTE (Long Term Evolution) or WIMAX. In the past, the lack of multicast support on a 4G network was a major barrier for 4G providers to deploy video services. By using the latest MatrixStream patent pending MatrixCast technology, any TV viewer on the 4G network now can view live high definition TV and video on demand in 3D and in full HD 1080p with surround sound without any buffering or jerkiness usually associated with videos viewed through the Internet.
MatrixStream's IPTV platform also supports next generation IPTV features such as pause live TV, visual channel preview, DVR, targeted advertising, video on demand in 7.1 surround sound, games and other TV applications. MatrixStream IPTV is fully customizable and flexible so the service provider using the MatrixStream TV API provided can can develop infinite amount of TV apps. Consumers can access the IPTV via a MX 1 HD set top box, or on a PC using the MX 1100 PC player.
The MatrixStream IPTV platform is fully automated and self provisioning – and by using an advance next generation 4G network such as LTE, wireless operators can slash CAPEX and OPEX by 80% compared to traditional fixed line IPTV deployments. Also no expensive truck roll is necessary to pull wires in the home since the MX 1 supports wireless out of the box with a user friendly installment process that only takes minutes to prepare by an end user versus the more traditional route, which would take several hours or days with heavy reliance of technicians.
"MatrixStream's IPTV platform offers 4G providers a disruptive strategic and cost effective advantage by offering IPTV to their customer base that will enable them to quickly cover 90% of their networks with IPTV, and in short order pass those savings and make related services significantly more affordable for the several millions of end users that will tune in."
- Robert Liu, COO of MatrixStream
For more information please visit www.matrixstream.com.
About MatrixStream
MatrixStream Technologies, Inc. is embedded IPTV technology company offering turnkey managed IPTV ASP (application service provider) cloud platform solution, utilizing patent pending MatrixCast streaming technology, to deliver true home theater 1080p HD video to the viewing audience over the Internet to television, PC, web pads, blue ray players and other connected TV devices. Currently, MatrixStream is working with major broadband service providers around the world.