MartinLogan Announces New Architectural Speakers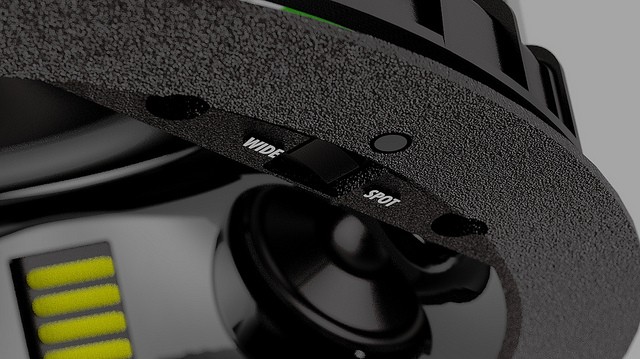 Folded Motion electrostatic speakers
MartinLogan is proud to announce new Architectural speakers comprised of nine custom installation models, voice matched to the company's award-winning Folded Motion and ultra-premium electrostatic speakers. Whole-home and multi-room audio solutions are in demand and consumers want consistent sound and music quality throughout. MartinLogan is expanding its selection of in-wall and in-ceiling speakers to provide stealthy installation options for loyal fans of Folded Motion technology.
Research and design from the Motion Series, the upcoming ElectroMotion Series (available Spring 2011), and the company's ultimate performance ESL and Reserve ESL Series of electrostatic speakers form the backbone of the new in-wall and in-ceiling offerings. MartinLogan's new architectural speakers will also feature low-profile, paintable grilles with virtually no bezel for an invisible integration into any wall or ceiling. A magnetic system secures grilles easily into place, reducing the risk of warping or damage during installation.


"We went back to the drawing board on styling and performance and designed these speakers to be as visually unobtrusive as possible while maintaining stunning sound, voice-matched to our electrostatic speakers."
- Carl Masters, Mechanical Designer at MartinLogan
Motion Architectural Series
Voice-matched with the award-winning Motion Series, all three models feature rigid, poly cone woofers and exotic Folded Motion tweeters.
ElectroMotion Architectural Series
The ElectroMotion lineup features step-up performance with low-distortion aluminum cone woofers, an advanced topology Vojtko crossover network, and premium wire connections.
Stealth Architectural Series
MartinLogan's flagship Stealth Architectural Series speakers utilize MartinLogan's new larger, low distortion Folded Motion XT tweeters, along with black-aluminum, high-excursion bass and mid-range drivers. Key to their sophisticated sound is an advanced topology crossover network with polypropylene and low-DF electrolytic capacitors, custom wound inductors, and thermal and current protection. Premium wire connections, a gloss piano-black speaker baffle, and solid one-piece cast aluminum chassis round out the feature list.
Prices start at $249.95 each (US) for Motion Architectural Series and $399.95 each (US) for the ElectroMotion Architectural Series. Pricing for the flagship Stealth Architectural Series is TBD. All nine models are scheduled to ship in Summer 2011.
For more information on the new Architectural speakers from MartinLogan, visit their website at: www.martinlogan.com/architectural.