M-ROCK Announces EXTREME Camera Bag Line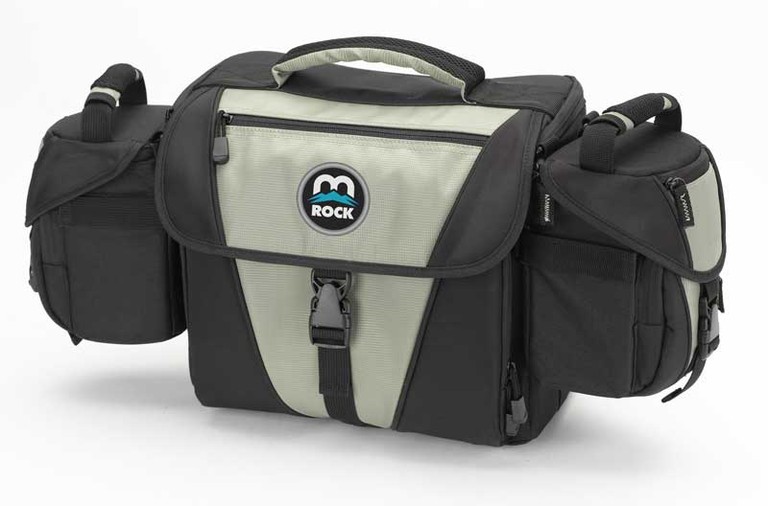 Extreme Camer bags
Las Vegas - March 8, 2007 - M-ROCK announces the M-ROCK EXTREME line of camera bags. The EXTREME line includes 22 unique items including mini point n' shoot digital camera bags, medium digital camera and digital camcorder bags, lens bags, V-shaped top load holster bags, square gadget SLR bags, backpacks and sling bags, as well as accessory items such as a modular belt, camera strap, memory card wallet and a padded U shaped lens cradle. M-ROCK EXTREME bags range in price from $10 up to $250 and offer the most EXTREME protection, functionality and durability.
M-ROCK's mission has been to provide all levels of photographers with the ultimate camera bags since 1995. Its new EXTREME line of camera bags is about attention to detail, unsurpassed quality and innovative features, with­out the hefty price tag that normally accompanies luxury products.
The M-ROCK EXTREME line comes equipped with M-ROCK's unique modular system that allows users to build a carrying and protection system to make traveling with multiple devices a snap. By utilizing hook/loop fasteners, the medium sized camera and lens bags attach securely to the left and right side of the SLR bags, allowing your car­rying system to grow with your personal or professional needs.
SLR EXTREME Bag Features
All of the SLR bags come with two shoulder straps with swivel snap hooks and six small, metal D-rings that work together as a harness system so the bags can be carried as a shoulder bag or quickly converted into a backpack, chest-pack, tummy bag or even fanny pack using the shoulder straps to help support M-ROCK's comfortable Modular Belt.
The bags come with ultra soft grey lining and black dividers, with scratch free interiors. Two deep pockets and mul­tiple sub-pockets and sleeves provide ample space and storage for digital accessories. The bags are water resist­ant and come with draw-string weather jackets for extra protection against EXTREME conditions. The soft cloth, which comes with all of EXTREME's medium and large bags, can be used to clean lens glass or to cover and pro­tect LCD screens on cameras and camcorders.
Square Gadget EXTREME Bag Features
SLR cameras can be loaded into EXTREME's square gadget bags two ways. When utilizing M-ROCK's innovative dividers and/or padded U shaped lens cradle, cameras may be loaded with either the lens facing downwards or with the grip facing upwards. EXTREME users can also benefit from the bungee rubber straps attached below the bags to carry a small tri-pod or windbreaker jacket.
EXTREME Backpack Features
The M-ROCK EXTREME line includes two backpacks - one for city and one for the outdoors. Both backpacks accommodate SLR cameras with up to an eight inch lens attached with room for an additional three lenses on either side. The top interior accessory bag is removable and spare dividers can be expanded into the top section to increase the camera compartment capacity. The city models come equipped with wheels, a telescope handle and a laptop compartment. The outdoor version comes with a hydration water system, a comfortable and support­ive neoprene waist belt with compression straps, and a tri-pod carrying system.
EXTREME Sling Bag Features
The EXTREME line includes two sling bags which come with all of M-ROCK's features and can also be worn as a backpack and swung around to the user's front for direct access to the top and lower compartments of the bag, without removing the bag from the body.
EXTREME Accessories
EXTREME's accessories include the well-know M-ROCK Modular Belt, a memory card pouch, a neoprene camera strap, jewelry style felt pouches for scratch protection when carrying small digital cameras in pockets or handbags, and a padded U shaped lens cradle.
About M-ROCK
Since 1995, M-ROCK has been developing user friendly outdoor-style camera bags. M-ROCK's bags have everything a photographer needs: the highest quality materials and design, fashionable appearance, and an abundance of unique and user-friendly features. M-ROCK products are available at reputable camera shops around the world. M-ROCK offers a Lifetime Guarantee. For more information, call 1-800-773-7067 for a personalized customer service.