Lutron Intros RadioRA 2 seeTouch Hybrid Keypad & Dimmer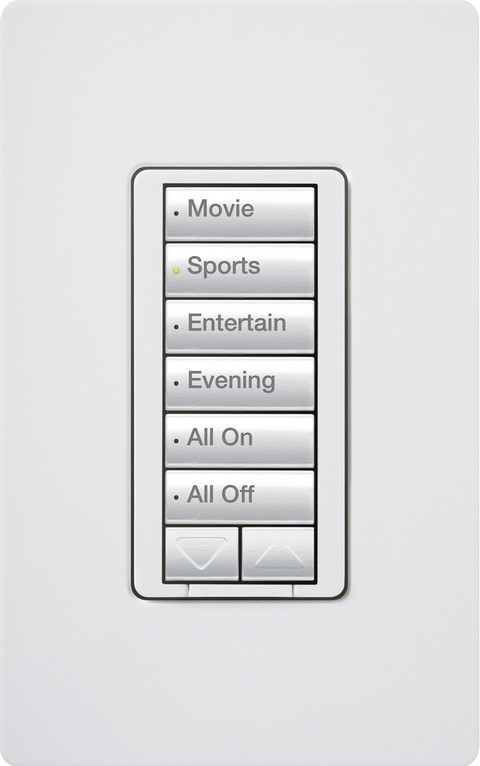 Lutron RadioRA 2 Hybrid Keypad
Light control manufacturer Lutron Electronics is announcing the availability and immediate shipping of two new components for its RadioRA 2 wireless total light control system: a dimmer for electronic low-voltage (ELV) loads and a hybrid keypad for retrofit applications.
The RadioRA 2 seeTouch Hybrid Keypad
easily replaces a light switch in a standard wallbox
offers local and system dimming control of the attached lighting load
provides system control of lights and shades throughout the home
backlit buttons make it easy to locate in the dark
suggested list price is $399
The RadioRA 2 ELV Dimmer
provides high-performance dimming for ELV loads and some dimmable CFL and LED loads
suggested list price is $199
Introduced in 2009, RadioRA 2 is a wireless light control system that provides convenient control of lights and shades in a single room or throughout a whole home. RadioRA 2 is scalable to 200 devices, programs quickly using an intuitive PC application, integrates with popular home automation systems and includes several energy-saving features.
About Lutron Electronics
Lutron Electronics Co., Inc., headquartered in Coopersburg, Pennsylvania, designs and manufactures lighting controls and automated window treatments for residential and commercial applications. Lutron products save energy and make light bulbs last longer, making them an eco-friendly addition to the home and office. For more information please visit www.lutron.com.