Exclusive: Sony Electronics Briefing - 3D, Bravia, Blu-ray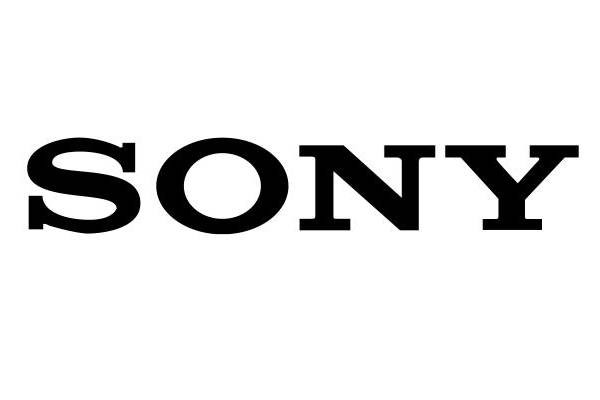 LIVE Sony Webcast in Progress
We are currently listening to and participating in a webcast with Sony Electronics, centering mainly on how Sony is trying to redefine TV. We'll be posting and explaining the event from the perspective of an attender and an online magazine very interested in the future of Sony as it pertains to home theater.
5:40 PM - End of Main Webcast

5:32 PM - How Focused is Sony on the Professional CE market?

Sony has line of products called ES. They embraced the install channel like never before. They limited distribution to dealers who can install and demonstrate the value of those products. There are also step-up BD players and a new ES-branded 3D front projector. The CE market is a very focused market to continue to grow in.
5:27 PM - What Kind of Partner is Google?

Sony, via Vaio has had a relationship with Google for some time. There is always some difficulty in entering a new market (consumer electronics) but overall the experience is that both Sony and Google had mutual interests and Google TV came to Sony and now Sony has released the first GoogleTV television in the market.
5:22 PM - What is Sony's View on Technology Advances?

Autostereoscopic holograms were recently demoed overseas, for example. Sony is continuing to invest in R&D - especially on advances that can or could be commercialized in the future.Sony is committed to leading the market in terms of advances and pays close attention to technology that may one day be released as a commercial product.
5:20 PM - Has Blu-ray Been Affected by Digital Downloads?

Blu-ray is the leading source of delivering HD content. Sony is also noting that the same consumers who adopted Blu-ray, are the same ones adopting streaming content.
5:15 PM - 3D Costs vs Value - How is It Raising the Average Price (ASP) of TVs?

3D TVs in 2010 sold at much higher sales price. It has raised ASP, but the share of the market is smaller - still in its infancy stage. The material impact of average sales price will be realized this year and next as the proportion rises. Sony feels that as a general approach, 3D is not an expensive step up - it's certainly worth more money but not an extraordinary amount.
5:05 PM - What is Sony's Stance on Offline playback?

Sony wants to deliver the best consumer experience possible on any device. The entertainment experience shoudl be transportable. Qriocity is a platform for delivery of software to any connected device. It also includes a PC as well as smart phones. Qriocity is essentially Sony's service to deliver both video and music.
5:03 PM - Do you see Dual View TVs in Future?

Dual view is simply the use of 3D technology to allow for two programs to be played at once. The same technology that can bring two signals (left and right eye) can also be used to deliver two programs. There have been interesting results in the lab, but there is nothing to announce in this area.
4:58 PM - Brian Siegel on Home Audio and Home Video

Sony is leading the market in connected Blu-ray devices, driving the industry as it relates to streaming video and audio content through the television set. As Sony looks to the future, they intend to hit that market voraciously. Specifically on the audio side, HomeShare is a big deal (announced at CES - an in-home wireless streaming audio solution with an open platofrm so they can connect to any DLNA evice. Sony also built into their connected products DLNA, so you can distribute audio from any Sony receiver, BD player or home theater systems. Party streaming makes up for some of the challenges of synchronizing DLNA sources. Sony Homeshare-enabled products facilitates synching products 100%.
4:58 PM - Where/When Do You See Internet TV Coming to Fruition in a Broader Market?

There are 3 operative "60's" 60% braodband penetration. 54% want Internet connectivity on their TVs. 64% of people surveyed about first choice they make in terms of entertainment want broadcast. So, there is a lot of connection, a lot of desire, and a change in behavior for what people want in terms of content. In 2011 we now find TVs that take a wired and wireless conection - something that would have been foreign just several years ago.
4:53 PM - How Big a Factor is Search?

Google is known for search - that is indisputable. When Google entered the TV market, Sony became very interested, especially when you could use the engine from the #1 provider for search.It changes the way you can search for films - for example, a discussion with his (Mike's) son around looking up a movie (in this case Fast Times at Ridgmont High). Google TV is available on a wide variety of Sony TVs.
4:48 PM - What about GoogleTV and Content Blocking?

The content is still available, just not via the website through GoogleTV. What Sony wants to deliver is the best experience possible, so Sony is working with content providers to provide this content. As soon as proper business models are completed in terms of access to content, they believe the issue will be behind them. There was a follow-up question about how the show is "not" on the TV because the Sony experience (via GoogleTV) shows a result and then doesn't deliver (the show isn't available). This is a question of access, however, so Sony, while working to make that connection (solve the issue and form the necessary relationship). They are stressing, however, the other sources for that show (DVR, live broadcast, etc).
4:44 PM - Mike Abari, senior VP of Sony Electronics Home Division & Brian Siegel, VP of Sony's home A/V group
There is a lot of introduction of new technology into the life cycles. Typically, this has been in the world of PC or IT divisions. In the past, these segments introduced new products every few months. Now, this is infiltrating the CE market like TVs. So how can Sony take a lead in the new world of television and entertainment. This means new designs, connected TVs, and introducing new tech like 3D to define what this new world of television is. With TVs becoming more like PCs of old, TV has been and still is about content - otherwise it's a blank screen. The content and the delivery of that content is changing. It's got a lot more variety, especially with the Internet. And the delivery is changing (wireless technology for example). Sony's Internet TV with Google was a big step in redefinng television. Sony put a full browser into a TV. That's not what people expect out of a TV. To introduce that type of technology, which was formerly limited to PCs is a good example of redefining a TV.
4:40 PM - Is Sony Pinning Success to Google?

The Android platform is bringing clear consumer benefits. Sony feels, however, that they have a lot of in-house experience that means they aren't dependent on any one supplier. They support an open world and want users to be able to use software anytime, anywhere.
4:39 PM - Are Glasses the Hang-up with 3D?

Phil feels that glasses-free 3D is a number of years off - there is work to do. Consumers today want to really enjoy the 3D entertainment experience now - and don't want to wait. This is the reason Sony is bringing products to market that can generate 3D content from the consumer level.
4:36 PM - Is Sony Catching up to the 3D Industry Trends, or Giving Consumers Something They Don't Yet Need?

This was a question of timing. Phil contended that the 3D market was developing across the entire entertainment spectrum. HD took 3 years in his opinion. Conversely, 3D took roughly 18 months to permeate the market in terms of product availability. On the content side, there are only 56 BD titles and 25 Playstaion Games available. You can stream 3D movies from Qriocity, there are TV channels that steam 3D as well. Sony is, as a result, confident and happy about 3D and continues to support it.
4:33 PM - What's Sony's Take on the Tablet Market?

Sony is pursuiing a tablet range of products as they announced at CES. Sony is aware that in order to stand out they must deliver some form of exceptional entertainment experience for consumers. Phil wouldn't give any sort of timeline for a Sony tablet or any specifics.
4:28 PM - What's Next?
New players have come into the headset market, for example. So Sony has designed a new stylish product, PIIQ headphones. As far as flagship ;leading products, Phil had difficultly answering because there are so many segments. There is a handycam markets, their DSLR alpha market, the Internet TV market, Bravia (2D/3D) market, headphones, etc... so there is a rather large line-up. In terms of targeting, Sony is attempting to be #1 by 2013. Rather than pick a particular manufacturer, Sony is taking a more overarching approach to this goal.
4:22 PM - The future of TV
Phil continued that Sony is expecting Sony and others to be able to deliver a premium quantity and quality of content that caters to consumer choice in what and how they watch.Bringing back the topic of the "seas of sameness" Phil was asked how to combat the problem of having so many products that do similar things. 3D in particular was the example given where consumers can create content with new 3D cameras, view it on a 3D TV and experience it LIVE at the store in replay mode (watching themselves come into the store in 3D for example).
4:15 PM - Sony Internet TV w/GoogleTV vs. Connected TVs

There was a question posed about the dual nature of Sony's Internet TVs and their GoogleTV push. The question focused on how GoogleTV seems to be having trouble making partnerships - and indeed having software blocked on it, while Sony's Internet Connected TV seems to be handling just about everything. Phil's response was a tad elusive and explained the usability of the Internet functionality of the GoogleTV product. Alternatively, Sony's Connected TVs focus on not the use of the Internet, but rather the ability to stream movies and access these partnerships. The message seems to be GoogleTV = simultaneous Internet and Connected TV = services.
4:00 PM First Up - Phil Molyneux, President and Chief Operating Officer

Started September 1 of last year. His immediate job was to understand the landscape of retailers and competitors in the US (to the extent of 15 states in 2 months!) Following that he spent 2 weeks really filtering through the results with some executives. Sony quickly realized they needed to tell consumers their message, increasing communication and making a mark in the "sea of sameness" that is the CE market. To do this, Sony focused on a strategy to differentiate the various "touch points" that Sony offers consumers. As an example, Sony has Golden Space - where Sony places Bravia TVs and surround sound systems. It has a module that comes up on the screen where the consumer can select the simulation of what they want to experience in their home environment. In this way, Sony can take the TV "off the wall" and let the consumer play, listen and see the product in a new way. Some examples of touch points:
Service center - support and customer returns
Call Centers
Online website
Shop fronts
Sales Associates at retailers
SonyStyle stores - which deliver an engaging full picture of products
So how will Sony be changing its game plan in the future to increase these touchpoints and move forward? Once thing is Sony is attempting to change the SonyStyle Store to simplify it and alter the layout for a better consumer experience. About 40% of Sony's advertising is applied to increase Sony's Shop front (storefront) layouts. This includes Sony's presence in the complete retail landscape - with an emphasis on explaining the value of Sony products in particular.
darien87 posts on February 25, 2011 19:01
Suck Fony!
smurphy522 posts on February 25, 2011 08:43
3D TV permeation of the market took 18 months and 56 BR/25 game titles = permeation?

"Sony supports an open world" Oh, please! now that's just embarrassing.
Post Reply