Kreisen Delivers Affordable 40-Inch HDTV LCD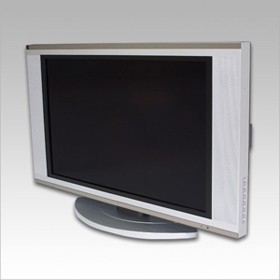 In a bold step forward to delivering stunning home theater to the masses, Kreisen, who manufactures quality affordable high definition television displays, today announced the availability of their premier line of high definition television ( HDTV ) 40-inch liquid crystal display ( LCD ) televisions. Packed with the latest features, this stylish new flat panel display represents the flagship model for the new entrant and is flanked by an equally impressive 37-inch model. Both LCDs are shipping immediately.
Impressively priced at a low $3,499 MSRP for the 40-inch and $2,999 MSRP for the 37-inch, both sets feature an outstanding 1000:1 contrast ratio and 1366 x 768 resolution high definition (H DTV ) 1080i and 720p display. The sleek new 40-inch offering is one of the largest LCDs with a built in NTSC TV tuner available on the market today and a welcome addition to any home or office décor and audio/video system. To complement the wealth of features already standard, these LCDs boast 16:9 aspect ratios with a multitude of inputs to allow the set a warm welcome in any environment.
"We are excited to bring to market these extremely versatile LCD TVs at such a low price. We are proof positive that one does not need to sacrifice quality or availability of features for affordability. LCDs are becoming an accepted standard in the personal home theater and office multimedia market segments over their plasma rivals," said Samson Lee, CEO of Kreisen. "Our high definition TVs are ideally suited to deliver the total visual experience with the latest features at an affordable price point."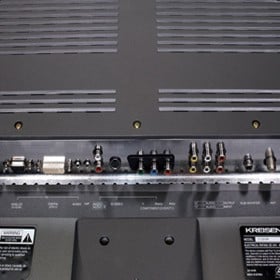 Some Features include:
1366 x 768 resolution
60,000 hour lamp time
Component video input (480p/576p/720p/1080i)
Subwoofer Output
1000:1 (stated) contrast ratio
HD15/DVI PC input (not HDCP compatible)
One feature conspicuously absent is HDCP support on its DVI-D input which, at present, may only be used with PCs. With more sizes to be announced soon, Kreisen features top grade LCD panels designed by Samsung and LG Philips, two of the industry's leading companies. In an effort to stay ahead of the industry, Kreisen will soon announce built in sub-woofers and high-bandwidth digital content protection (HDCP) with high-definition multi-media interface (HDMI) as well as built-in advanced television systems committee (ATSC) tuners to deliver dazzling images and dynamic sound of digital TV broadcasts.
Kreisen LCD TVs are immediately available from a quickly growing list of popular consumer electronics retailers including Amazon, DataVision, Micro Center, eCost, eBuyer, Target, and TigerDirect.
About Kreisen LCD TVs
Headquartered in San Jose, California, Kreisen is a leading manufacturer of affordable, advanced, high definition liquid crystal display ( LCD ) televisions for use in home entertainment, business, and education. Kreisen's line of flat-panel HDTVs comes standard with premium features such as digital luminance and color transient improvement (DLTI/DCTI) technology to dramatically improve image details for sharper, more natural pictures. Additionally, the digital perfect creation (DPC) engine, co-developed with Germany's Micronas, a world renowned maker of digital video and audio signal processors, ensures optimized screen output. All Kreisen LCD TVs feature double window (DW) scan, picture-in-picture (PIP), built in equalizer, auto volume leveler (AVL), and an array of input and output connections for the most versatile viewing options. Kreisen is marketed through a rapidly growing network of consumer-direct online partners, and regional and national retail stores in North America by EnCross Enterprise, Inc.
For more information, visit Kreisen online at www.kreisen.com or call 1-866-KREISEN.