Klipsch Acquires Energy, Mirage, Athena Speaker Brands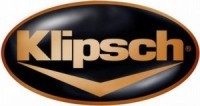 INDIANAPOLIS - Klipsch Group, Inc., parent company of Klipsch Audio Technologies, announced today the acquisition of Audio Products International Corp., (API), one of the largest speaker manufacturers in the world and the makers of the Mirage®, Energy® and Athena® Technologies brands.
"The acquisition of API will assist Klipsch in our commitment to greatly improve business operations on a global level," said Fred Klipsch, chairman, Klipsch Group. "This purchase is another step in our strategic plan of adding unique and successful loudspeaker companies to our portfolio of products."
Klipsch Group is the parent company of Klipsch Audio Technologies, Jamo International and API Brand, with companies remaining independently operated entities. The product design and engineering of the API brands will also remain separate to maintain their respective unique character and personality. Nonetheless, the Klipsch, Jamo and API brand teams will work in a cooperative fashion to develop global technology platforms and product strategies that leverage investments in R & D ensuring the Klipsch group of brands stay on the cutting-edge of product, technology and brand development.
"API is world renowned for product design, particularly as it relates to speaker size, mobility and performance," added Klipsch. "The move allows us to enhance the way we develop innovative products and solutions that bring added-value offerings to all of our customers in the audio products industry."
The acquisition of API will also allow the Klipsch Group to expand its vision of offering and producing no-compromise, premium-quality audio products to multiple markets worldwide. As one of the first U.S. loudspeaker companies, Klipsch has continued to be the high-performance brand of choice for audiophiles and home theater aficionados around the world and this will only strengthen that relationship. In addition, each of the Klipsch Group brands will be featured at CEDIA EXPO 2006, held in Denver, Colo., September 13 through the 17.
About API
Founded in 1973 and headquartered in Toronto, Canada, Audio Products International Corp. (API) is one of the top manufacturers of high-performance loudspeakers in the world. API manufactures over 200 models of speakers and exports to over 50 countries under the company's three world-renowned brands: Energy Speaker Systems, Mirage and Athena Technologies. In 2006, API is entering the professional market with the launch of its Energy Pro division. The API headquarters includes a state-of-the-art research and design facility. Lead by Ian Paisley, API's VP of Engineering and world-renowned acoustic researcher, API was a pioneering member of the Canadian National Research Center's studies to determine the design characteristics of a great sounding loudspeaker. API's continued psycho-acoustic research along with their three anechoic test chambers, maintain the highest levels of engineering excellence and product performance.
About Klipsch Group, Inc.
Headquartered in Indianapolis, the Klipsch Group, Inc. oversees the strategic direction and overall business operations of its five wholly owned divisions-Klipsch Audio Technologies and Jamo International, as well as the Klipsch Group Americas, Klipsch Group Europe and Klipsch Group Asia Pacific distribution management companies. Klipsch Audio Technologies is a leading global manufacturer of high-performance, horn-loaded loudspeakers for the consumer and professional markets with worldwide headquarters in Indianapolis. Jamo International, headquartered in Glyngøre, Denmark, manufactures and markets consumer loudspeakers with a strong focus on innovative technology and Danish design. The three distribution management companies are charged with selling Klipsch and Jamo branded products in their respective geographies. Klipsch Group Americas, responsible for North, South and Central America, is located in Indianapolis. Klipsch Group Europe and Klipsch Group Asia Pacific are managed out of Copenhagen with a subsidiary being planned for Asia. For more information, please visit www.klipsch.com.